A Bouquet of Tibouren Rosés
Tibouren is regarded by many in Provence as the traditional variety for making rosé, unique to the area. Tibouren is a pale-skinned grape, suited to making rosé, as it allows for fuller fruity character to be developed without extracting lots of colour. An early ripening variety, it seems to do best in sunnier sites, usually the hotter coastal regions which also benefit from damper maritime winds. Plantings have never been extensive (currently around 450ha), as it is regarded as slightly temperamental, with susceptibility to coulure (poor fruit-set after flowering), and irregular yields. Most Tibouren is from old vines. DNA analysis suggests a close connection with the equally rare Rossese which makes red wine in Dolceacqua, just over the border from Nice in western Liguria, Italy.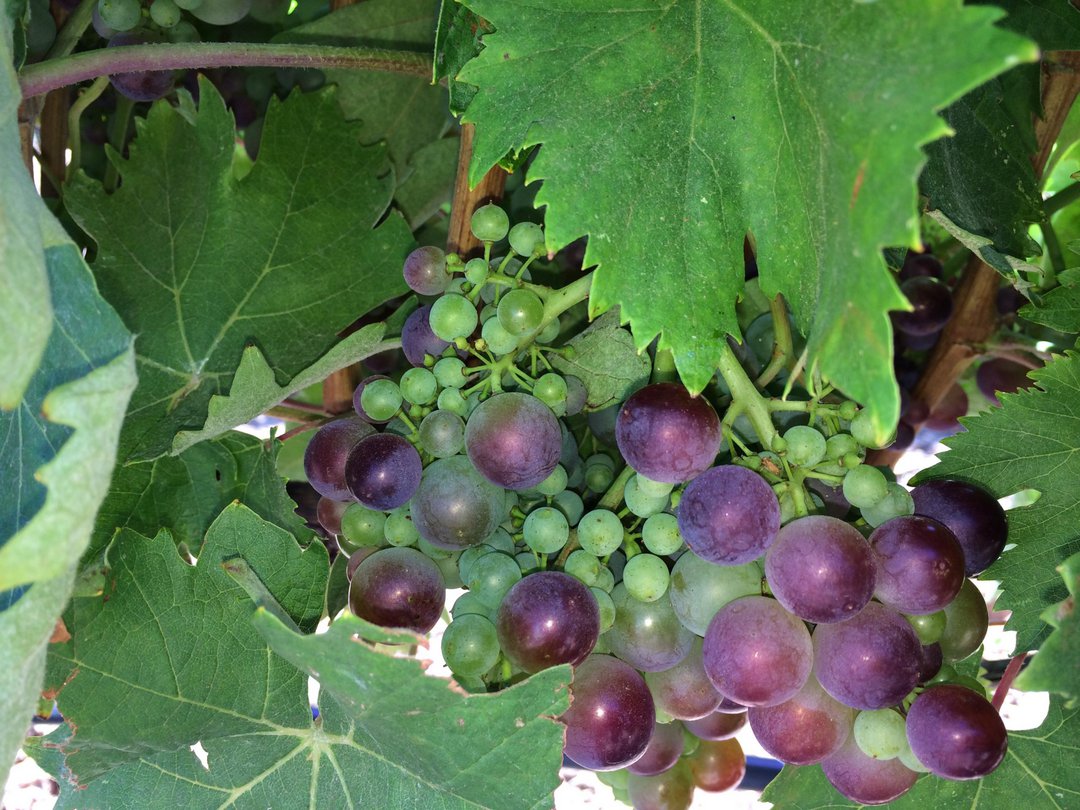 According to The Oxford Companion to Wine, French ampelographer Pierre Galet has proposed that Tibouren has Greek, or possibly Middle Eastern, origins, judging by the shape of its leaves with its pronounced lobes, usually seen in Vitis families of the Middle East. He speculates that the vines were introduced to Provence by the Ancient Greeks.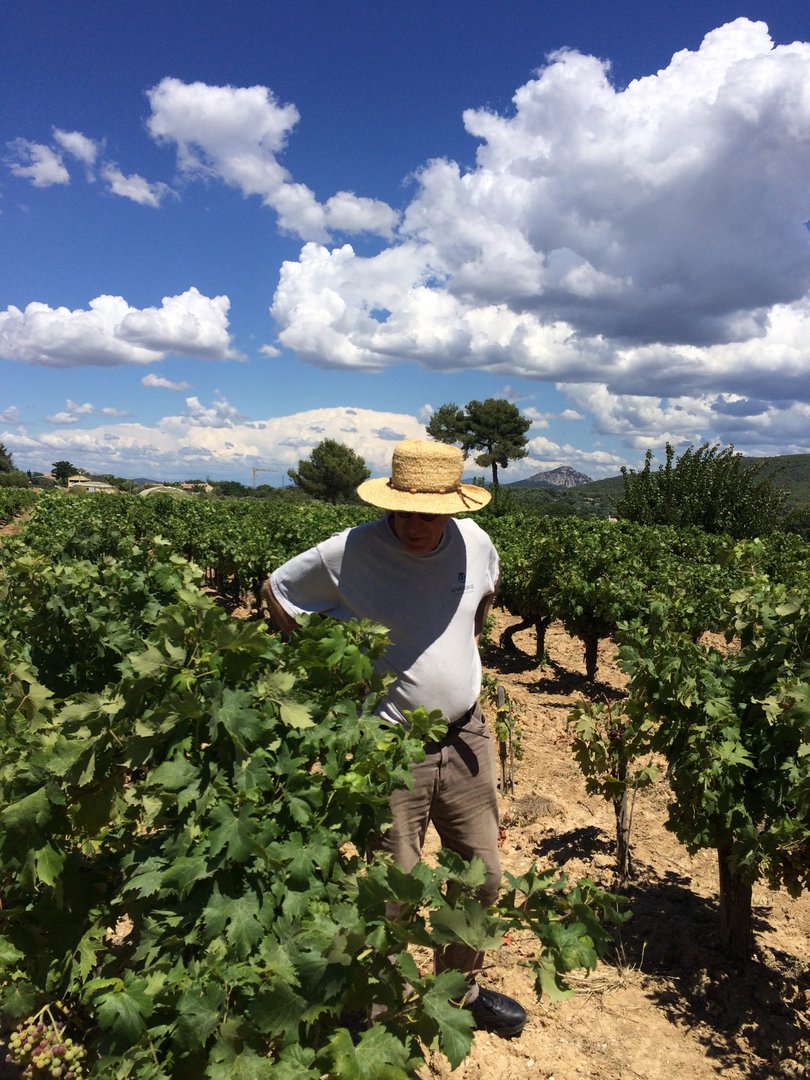 Other, more poetic theories, to explain the synonyms Antibois, Antiboulen, Antiboulène, Antibouren, Antibourin in the east of the region, include the variety being introduced to Provence in the 18th century either by a sea captain named Antiboul (from Greece?) or from Liguria through the port of Antibes. Tibouren, Tibourenc, or Tiboulen was the name for the grape around Toulon. There are references to Tibouren in 1786, when its early ripening meant the fruit and first wines could be used for Provençal church festivals in August. By the early 19th century (if not before) it was certainly regarded as a specifically Provençal variety, found along the coast, and nowhere else in the south of France.
Some critics say that Tibouren contributes an earthy, garrigue character to the wine, a character I often associate with slightly rustic winemaking. The aromas of garrigue are more than just dried herbs, and describe the way the aromatic oils of lavender, thyme and rosemary become more intense in the summer sun. In all the examples I tasted, the more floral, red fruit character was far more in evidence, showing that when this variety is handled well by good winemakers, it has a good deal of charm and little garrigue character.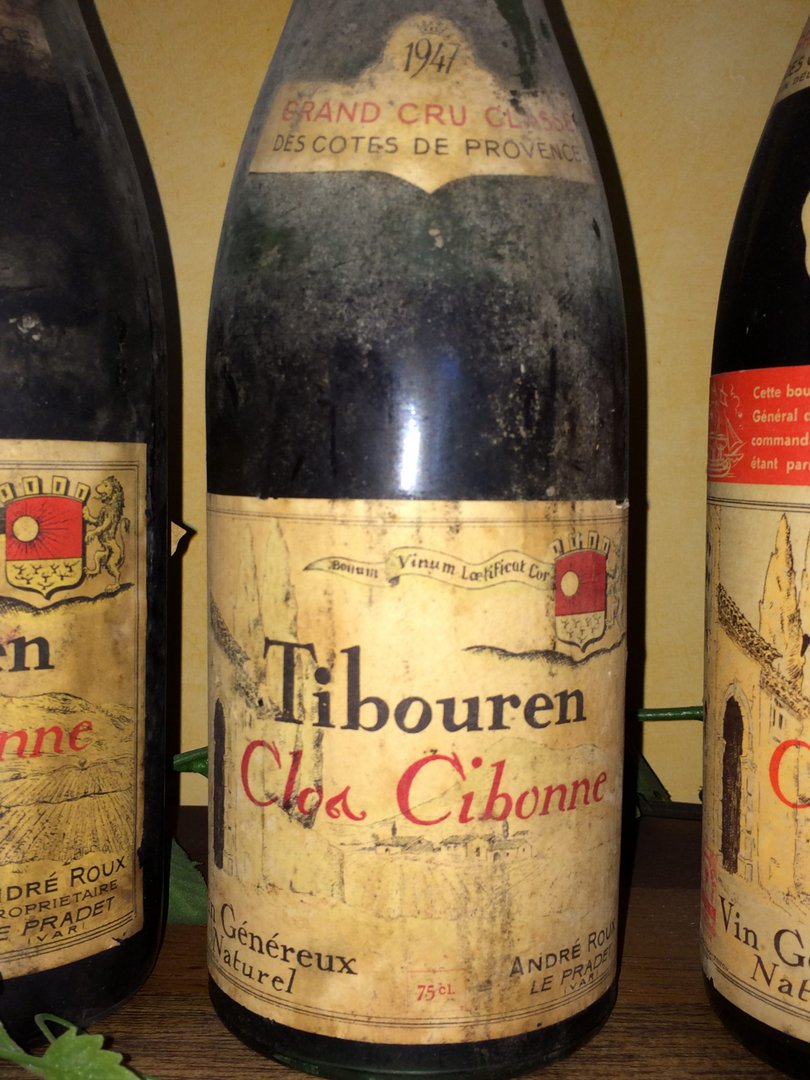 Rosé wine, if made well, can also reflect the subtle difference of terroir. The wines here from more schist soils have a greater amount of mineral structure evident when young.
Tibour from Domaine Galoupet, Tradition and Cuvée Caroline from Cibonne and the older rose from Château Gasqui show Tibouren's ability to age as well as some ability to age in barrel.
Here is a selection of rosé wines which use Tibouren, in decreasing proportions (90% is the maximum permitted under the appellation regulations), often successfully paired with Grenache.
The wines were tasted at the annual Côtes de Provence tasting, 21st March 2016 and Vinisud, 15th February 2016. (In clear bottles except where stated):
Domaine Galoupet, Tibour 2014, rosé, La Londes. 90% Tibouren, 10% Grenache Blanc. Aged for 6 months on the lees giving added complexity and weight. Full of fruit, rich and intense – almost dried fruit with beautiful long fresh acidity. Bottled in a green glass Burgundy bottle.
Clos Cibonne, Tradition 2014, rosé, Le Pradet. 90% Tibouren, 10% Grenache. Aged in large old foudres (barrels) for one year. Round body, wild raspberry fruit, fresh acidity. Bottled in a green glass Burgundy bottle.
Clos Cibonne, Cuvée Caroline 2014, Le Pradet. 90% Tibouren, 10% Grenache. Vinified and aged in barriques for 10 months. Oak still dominating the red fruit, giving weight and structure. Enough fruit and acidity to carry use of oak, but not a fresh fruity style of rosé. Bottled in a green glass Burgundy bottle.
Château La Tulipe Noire, Rosé 2015, La Crau. 80% Tibouren, 20% Grenache. Lovely is not a word I often use for rosé, but this wine was – full of fruit, fresh acidity and charm.
Domaine St Albert, Rosé 2015, Hyères. 55% Tibouren, 45% Grenache. Ripe red fruit, firm mineral, slightly salty structure, typical of wines of Les Londes, and long fresh acidity.
Domaine St Albert, Reserve rosé 2015, Hyères. Equal amounts 33% Cinsault, Grenache and Tibouren. Full of ripe red fruit dominating the mineral structure. Long fresh acidity.
Château Gasqui, Rosé 2015 (tank sample), Gonfaron. Equal amounts 20% Tibouren, Grenache, Syrah, Cinsault and Rolle, co-fermented. Full of fresh red fruit, with lovely intensity and long fresh acidity.
Château Gasqui, Rosé 2014, Gonfaron. Full, ripe red fruit becoming almost honeyed, well integrated with long acidity. Fresh and drinking well with more complex mature character.
Château la Gordonne, Rosé 2015, Pierrefeu. Grenache, Syrah, Cinsault, Tibouren and Mourvedre. Full of appealing ripe red fruit, firm stoney structure and long fresh acidity.
Château Vaudois, Rosé 2015, Roquebrune-sur-Argens. 15% Cinsault, 35% Syrah, 35% Grenache, 15% Tibouren. Full of charming fruit and fresh acidity.
With Tibouren a variety unique to Provence, available only in small quantities, wines containing it are worth looking out for. That it can produce such attractive wines in the hands of good winemakers makes it even more exciting.
For completeness, I must mention that Tibouren is occasionally used for red wine, as by Clos Cibonne.