A Sweet New Year!
In the spirit of the day, here are my wishes to everyone for a happy, healthy, peaceful, prosperous and sweet New Year with some favourite sweet wines from 2019.
It somehow seems very appropriate to be thinking of sweet wines for a new year. While looking forward to the future, these sweet wines are all firmly rooted in our vinous history. These sweet wines also span a wide range of vintages with memories of past years - perfect for the years to come!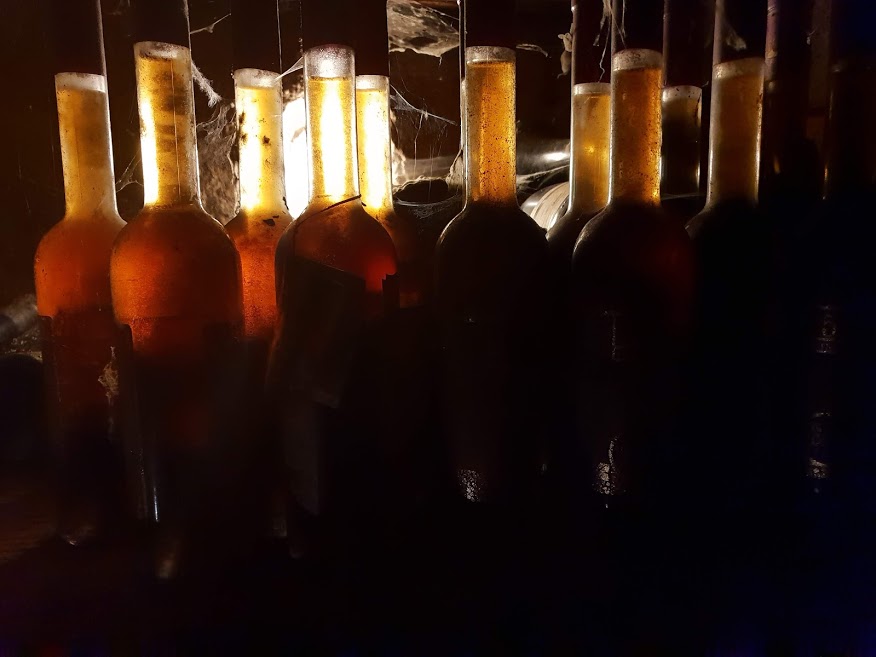 Tokaj bottles in the cellar
In March 2019 I spent a fascinating week exploring Tenerife and La Palma, two of the Canary Islands. The Canaries were once upon a time famous for their sweet wines. Like the island of Madeira, the Canary Islands had numerous ports for explorers sailing the world and in the 1400s and their sweet, fortified wine was popular with foreign explorers. Millions of litres of Canary Islands wine were shipped to London in the 15th century. William Shakespeare mentioned Canary wine in three of his plays. The flourishing Anglo-Spanish trade was brought to an abrupt end in 1666 when islanders rebelled against the dominance of the London-based Canary Island Company, which had a monopoly on exports. British wine merchants retaliated by banning the wine and swapping to the Portuguese rival wine from Madeira. American Presidents  George Washington and Thomas Jefferson also enjoyed Canary wine.
Today the large cooperative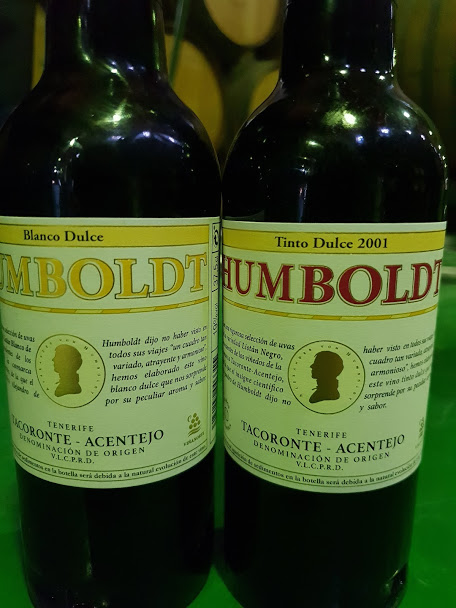 Humboldt Blanco Dulce 1997 aged in 20 year old American oak, 500 litre barrels for a minimum of 15 years and fortified up to 19% abv.. Made with the local variety Listan Blanco, the grapes are harvested and laid out to dry in the cellar. The wine has 140 g/l residual sugar. The combination of sweet, marmalade, dried apricot fruit with a firm, dry tannic finish. Makes this a slightly savoury sweet wine which would be wonderful with hard cheese served with nuts and dried fruit.
Humboldt Dolce Tinto 2001 Is made with the local black variety Listan Negro in the same way as above. It has 140g/l residual sugar and fortified to 18% abv. Very like Port with black chocolate, dried figs and a smooth rich finish. Perfect for an after dinner digestif or maybe with the saltiness of blue cheese or dark chocolate.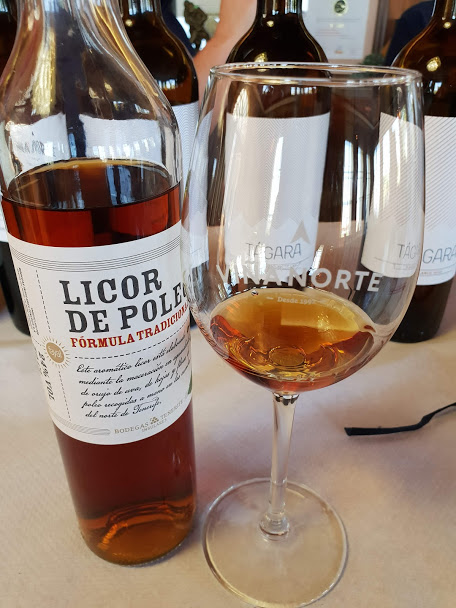 Licor Poleo 24% abv. Is a traditional drink made by infusing Penny Royal (poleo), cultivated on the volcanic hillsides, for 2-3 months. Powerful aromas of chocolate mints like After Eight mints in a glass! Amazing! Rich and sweet and all you  need with you after dinner coffee!.
During the Master of Wine trip to the Roussillon in May 2019 we tasted A LOT of sweet wine from Banyuls, Rivesaltes, Maury, and sweet Muscats, made in a variety of different ways, and all absolutely fabulous, but the problem in selling these wines often lies in the fact consumers struggle to think of how to match the wines with food, making them difficult to sell. A dinner was organised at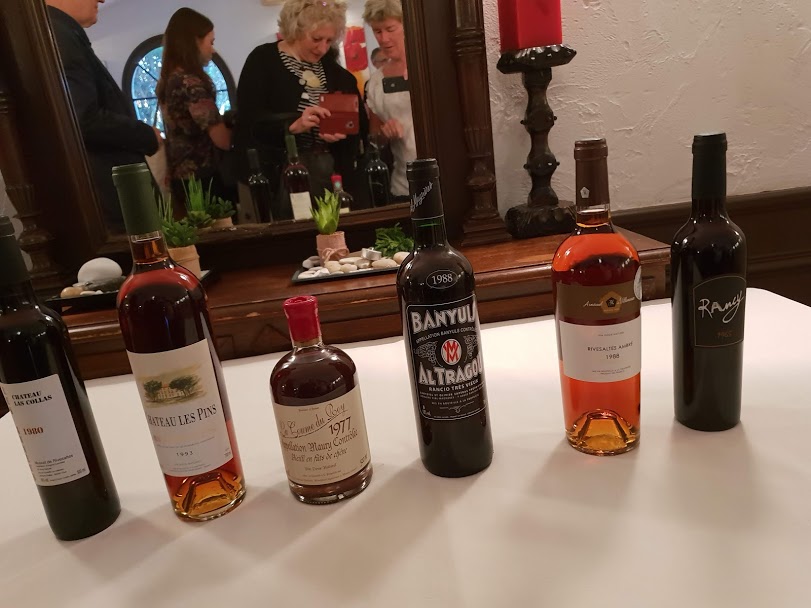 The main course of veal from a farm up in the Pyrenees served with artichokes from Cuadrat, apples, pine resin pepper and a vin doux sauce was served with Coume du Roy, Maury Tuilé 1977. From a 20ha old family estate in Maury, that still have a few old vintages in their cellars – the oldest being from 1925. This oxidised wine, with some fortification, was aged in wooden casks. Tawny brown colour with green hints, the wine was full of umami flavours with vegetable notes and sweet and salty flavours and perfectly matched the artichoke flavours – a massive achievement considering this is a vegetable regarded as a wine-killer as well as the intriguing pine resin pepper.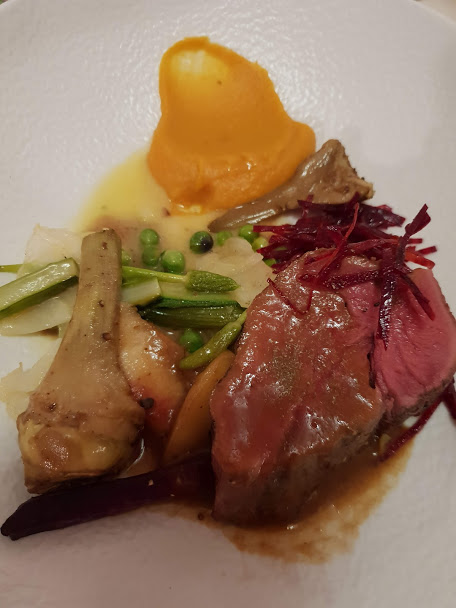 Surprisingly sweet wine with dessert can be difficult. If the dessert is too sweet the wine can appear too dry. Chocolate can also be extremely difficult. Served with chocolate soufflé and orange sorbet, the Cave Arnaud de Villeneuve, Rivesaltes Ambré 1988 was perfect. Grenache Gris, Grenache Blanc, Maccabeu and Muscat aged in barrel. Orange (amber colour). Creamy fruit with hints of burnt orange and fresh orange acidity. A perfect match with the orange ice cream and rich enough to handle the chocolate.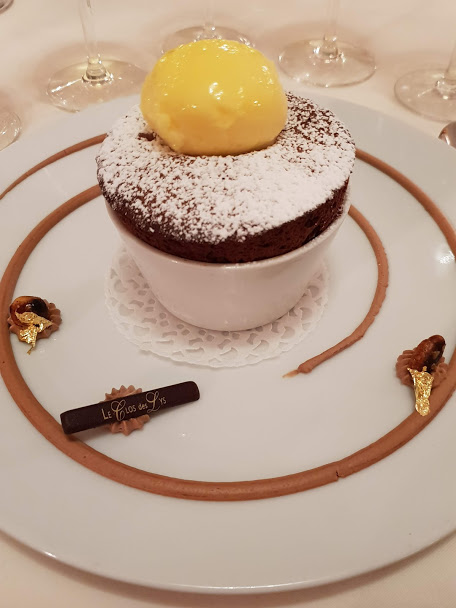 From the fortified rich wines of the south to the cold climate, late harvest wines of the north. In June I judged at the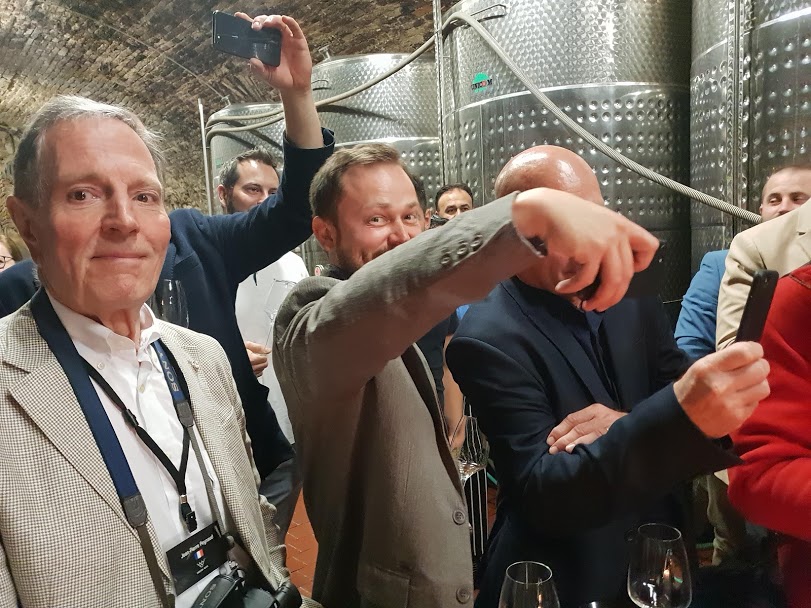 The cameras came out for the ice wine!
Grüner Veltliner Ice wine 2016 Harvested 7 January. 7.8% abv. 8.9 g/l TA, 245 g/l residual sugar. This is only the 2nd Gruner Veltliner ice wine made. The first was in 2006. Spice, dried apricots, dried peaches, smooth, spice, white pepper. Smooth fresh fruity, spicy.
Grüner Veltliner Ice wine 2016
Harvested 7 January. 7.8% abv. 8.9 g/l TA, 245 g/l residual sugar. This is only the 2nd Gruner Veltliner ice wine made. The first was in 2006. Spice, dried apricots, dried peaches, smooth, spice, white pepper. Smooth fresh fruity, spicy.
Alibernet Icewine 2011
Harvested 8 December. The first Alibernet rosé ice wine made in Slovakia (and probably the first in the world), partly because the variety likes being in warm sites. Because it is a teinturier grape, the wine is a very dark pink. 6.67 % abv. 11.2 g/l TA 252 g/l residual sugar. Three years in barrel. Strawberry jam, rosehip syrup fresh acidity. Fresh leafy acidity, smooth silky fresh sweet. Wow!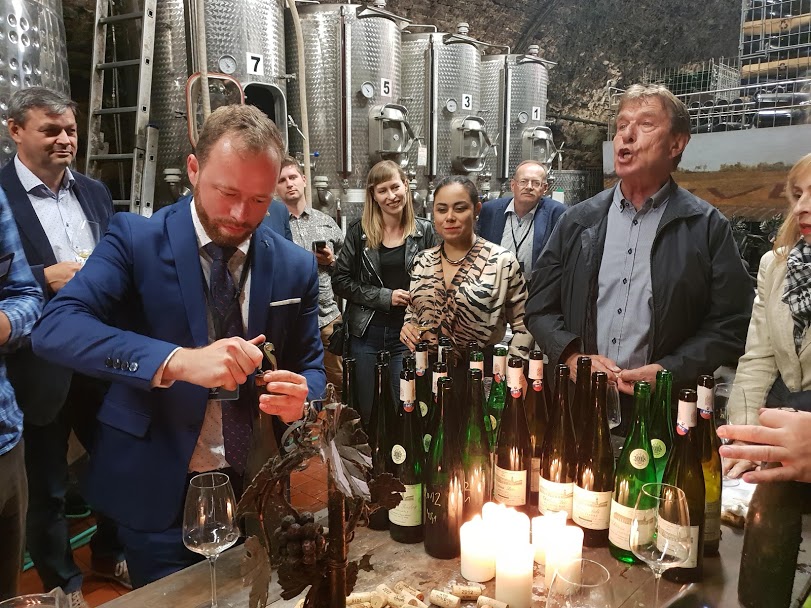 Miroslav Petrech in full flow with his amazing memory for vintage details!
Following the competition, I spent a few days in Slovakian Tokaj with Edita Ďurčová. The wines are more traditional than the modern lighter, fresher Hungarian style.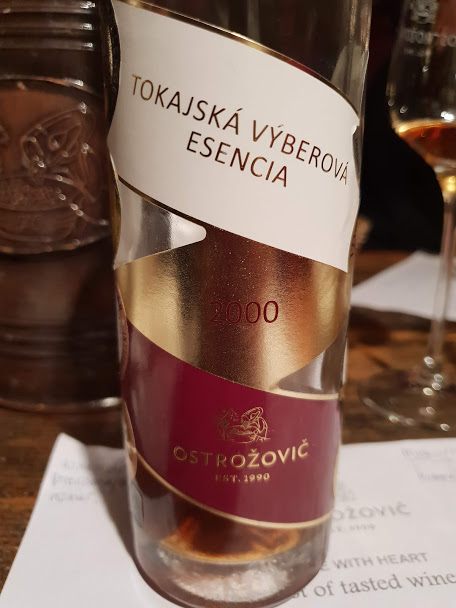 My final sweet wines come from strike-wracked Paris at a tasting held by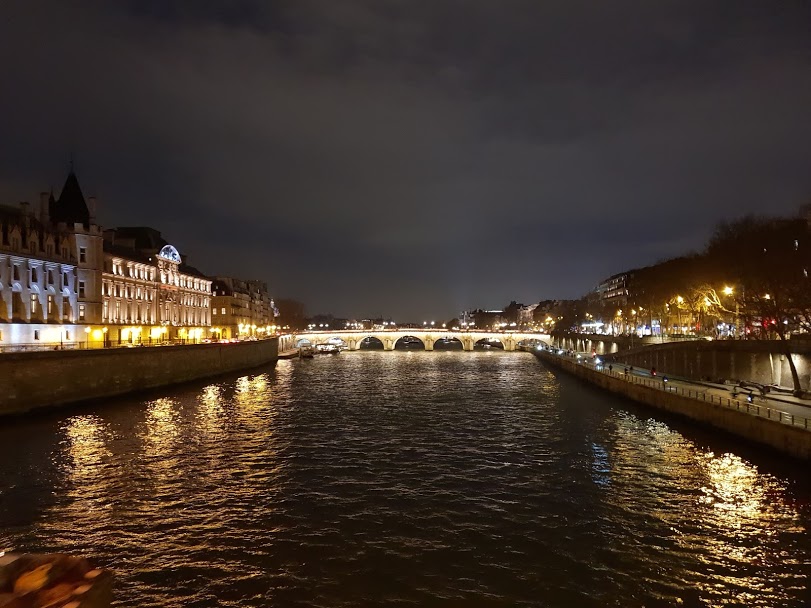 Paris by night
Vent d'Autan 2000,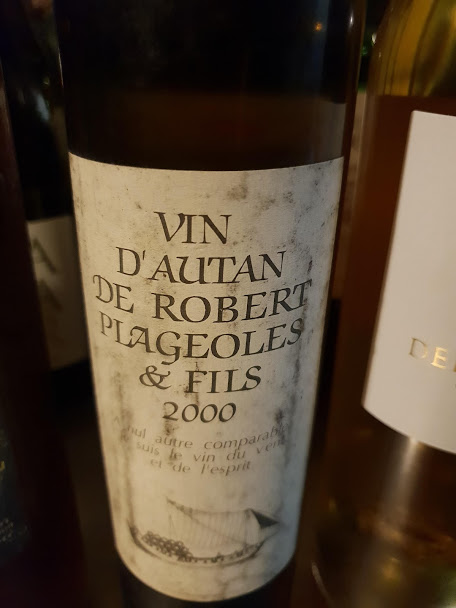 L'Eminence 2005,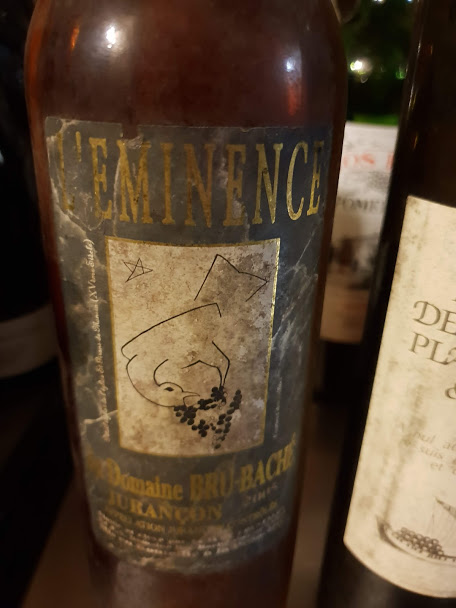 May 2020 be as rich and rewarding as these wines, as varied and as complex, and an inspiration for future adventures!