A Trio of Provencal Reds
In early January I tasted a trio of red wines from Provence which were not so dissimilar in taste but which had a very different background story. The first wine was tasted at IKEA in Toulon. I have never taken note of the wine served here, but this week I noticed the name, Domaine Navicelle, located in Le Pradet just behind IKEA (and Clos Cibonne). The wine, La Capite - Intense Délice 2012, was 50% Syrah and 50% Mourvedre. Domaine Navicelle is owned by  the Swede Ingvar Kamprad, founder of IKEA.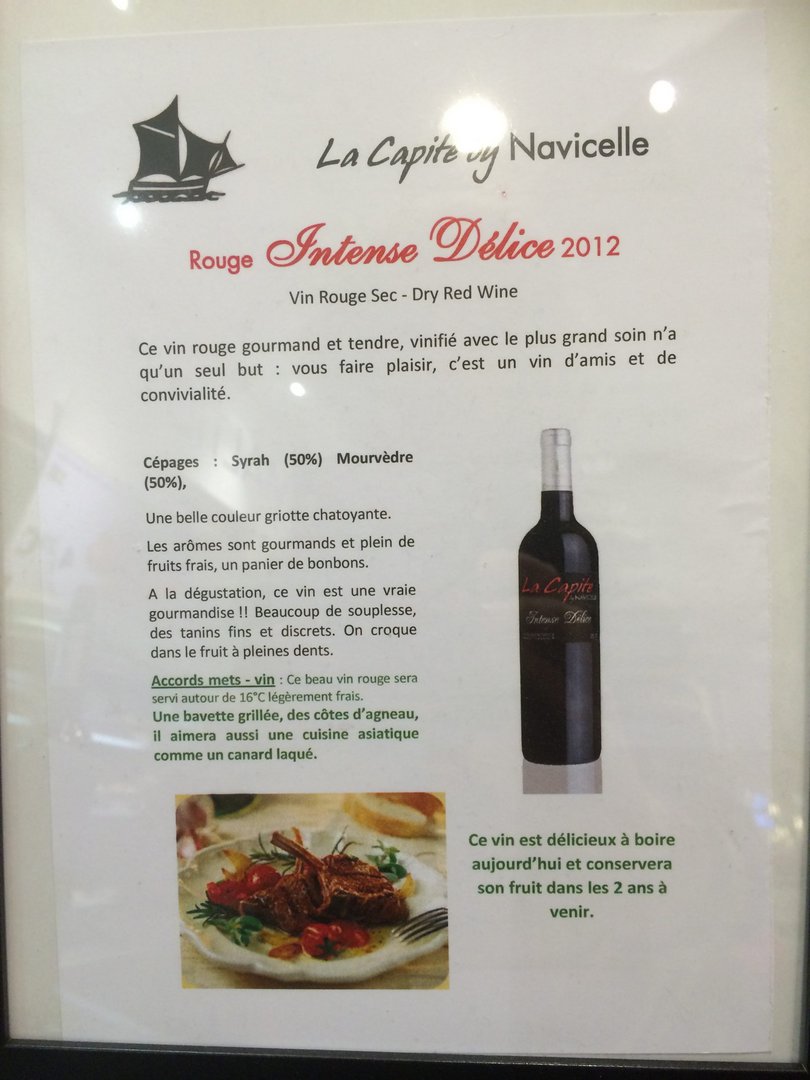 The second wine was tasted at dinner at the restaurant Le Cigalon in Flayosc. I know the area around Flayosc well, but was convinced I had never seen Chateau Majouliere before on the way from Flayosc to Salernes. We asked at Le Cigalon if they knew of the wine - and yes they had a few bottles (not listed on their wine list) - their latest coup de coeur. And yes - a new vineyard owned by a Belgian family. Under the appellation Coteaux Varois.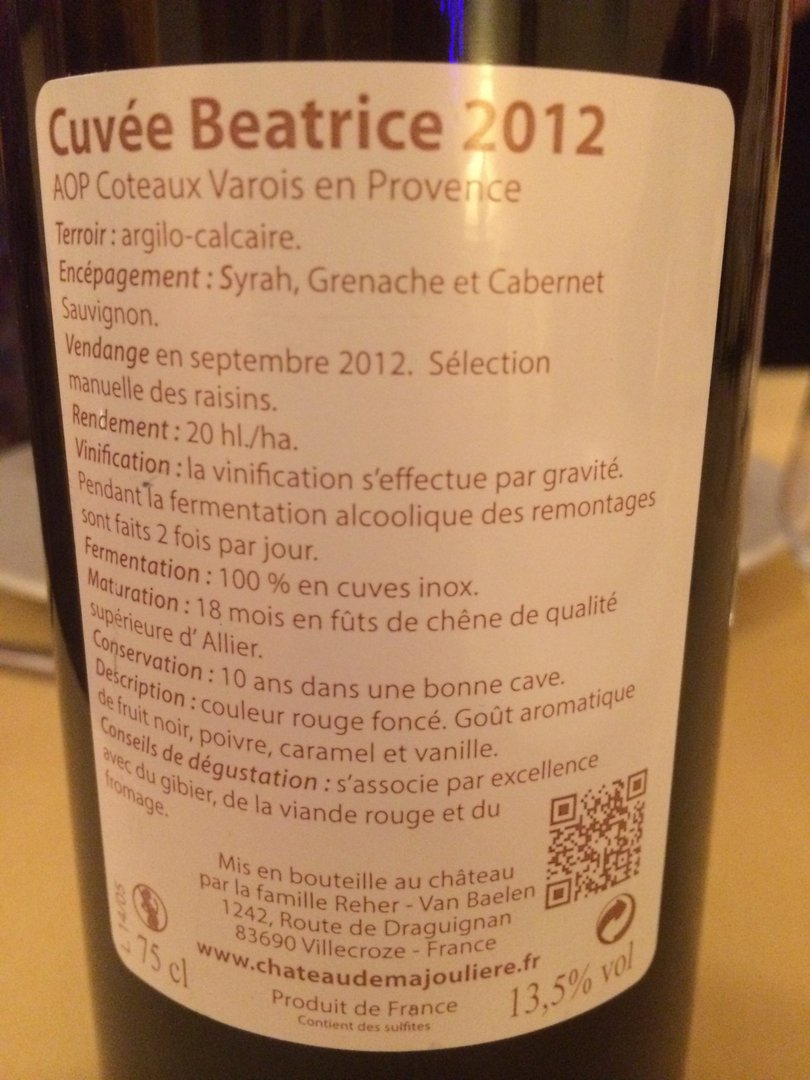 The third wine was shared with friends from Domaine Canta Reinette from the Esclans Valley.