Behind the Scenes of 'Rosé Understanding the pink wine revolution'
So excited! After a year of rosé discovery, my book Rosé: Understanding the pink wine revolution, part of the Classic Wine Library, is out and will be available from 15 January. [Editor's note: now available through website pink.wine]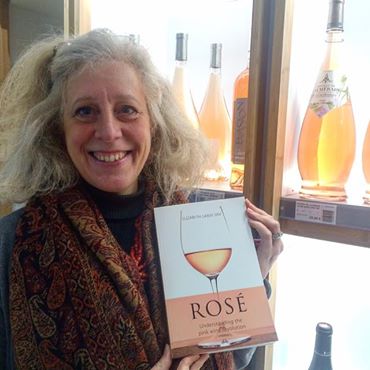 My first view of the book Back in October 2016, when first discussing the idea of writing a book on rosé, I thought I understood a lot about rosé. For 30 years I had written about rosé and, worked with the wines of Provence, then lived in the region, judged rosé, talked about rosé. My biggest worry was would I find enough to say to achieve the 90,000 words required by the publisher. After discussing details and chapters, I started work on the book in mid-December, aiming to submit it by the end of June 2017 for publication in September. As this is my first book, forgive my optimism underestimating how long it would take to put one together. I mapped out chapters, putting into place what I already knew. I started tasting in earnest, talking to winemakers. I put out appeals on social media for interesting rosés, with amazing response. The most exciting was when Jason Lett of The Eyrie Vineyards in Oregon responded on Twitter about his rosé, but found the logistics of sending a sample daunting. I then noticed my friend Wink Lorch was in Oregon before going to TexSomm to talk about her book on the wines of the Jura. I messaged her – would she be near Eyrie, did she have space in her suitcase? She replied immediately – 'I have just walked into the Eyrie cellar and I have space in my suitcase!'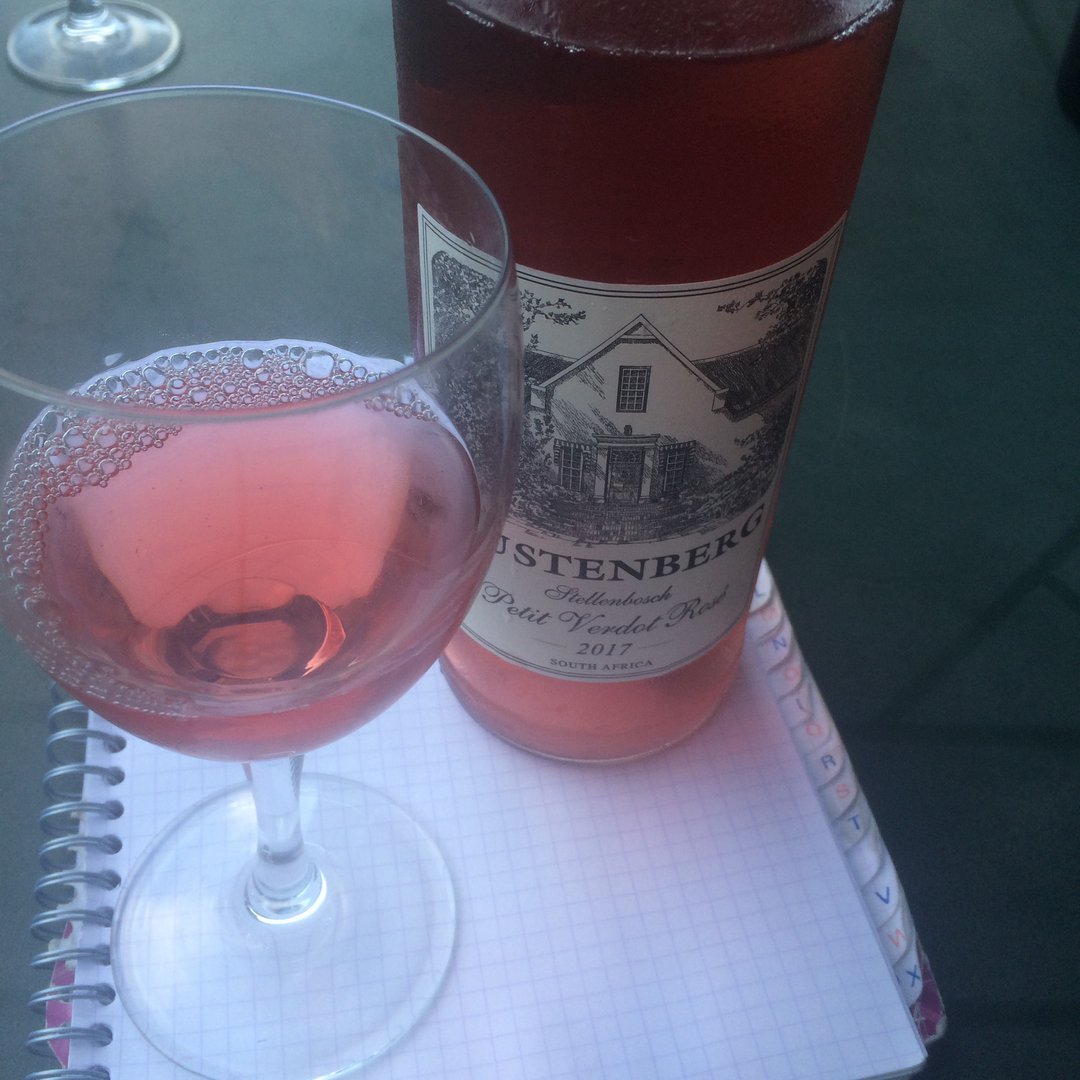 Dark, fruity pinks Initial responses to my project were very varied, ranging from 'Wow! That's fantastic, we need a book on rosé' to 'Really? You are a Master of Wine, why are you wasting time on such a boring subject?' I even had to work hard to convince some rosé producers that I was being serious, they were so used to their rosés being overshadowed by their red and white wines. The unenthusiastic comments were a wake-up call for me to consider different angles showing just how exciting rosé can be. I researched the history and trends of how rosé styles have evolved. I talked with producers about the dilemma of whether to continue making traditional styles or to change to an 'international commercial' style which might be easier to sell, and how rosés are evolving. Economics plays a large role in the style of rosés available. Here my husband, David Bernheim MBA, became increasingly involved, using his business experience to put together the chapter on the Business of Rosé. Increasingly my research led me away from mainstream rosés to investigate other styles. Evaluating these styles in tastings was an interesting challenge, with rosés aged in oak, amphora, under flor, with resin, different levels of residual sugar and acidity, cool or hot climate, unusual varieties.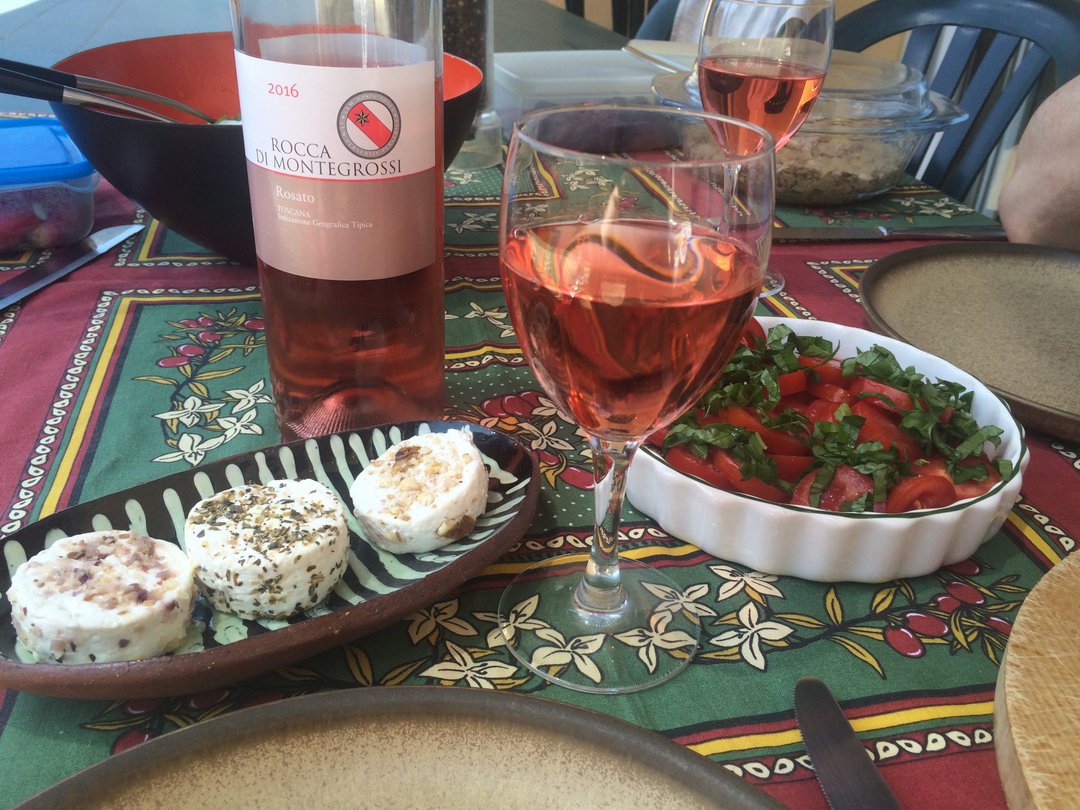 Matching rosé with food Some wines were unique, without any benchmark for comparison. Some styles were so different that I needed a few tries to calibrate my palate. Such variation meant I had constantly to question the definition of rosé, its range of colours, styles and wine making. Having a team of fellow tasters helped me discuss the wines.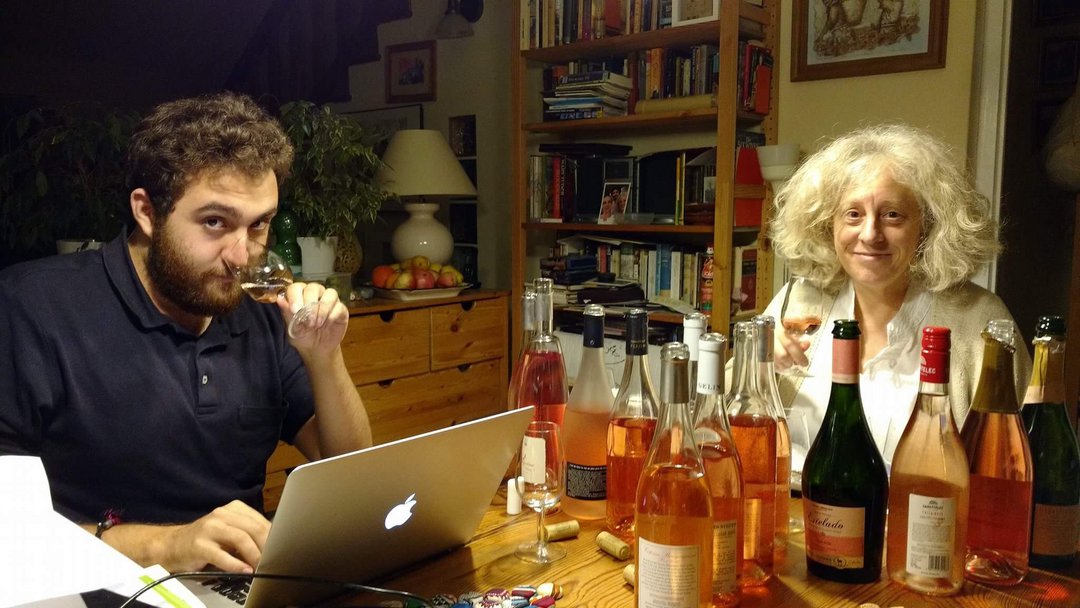 Tasting with Ben Bernheim Many thanks to Ben Bernheim, Stefanie Köhler and Christian Scalisi for tasting with me and providing interesting comments and opinions, and to the Provence producers for allowing me to use their tasting room at the Maison des Vins de Provence.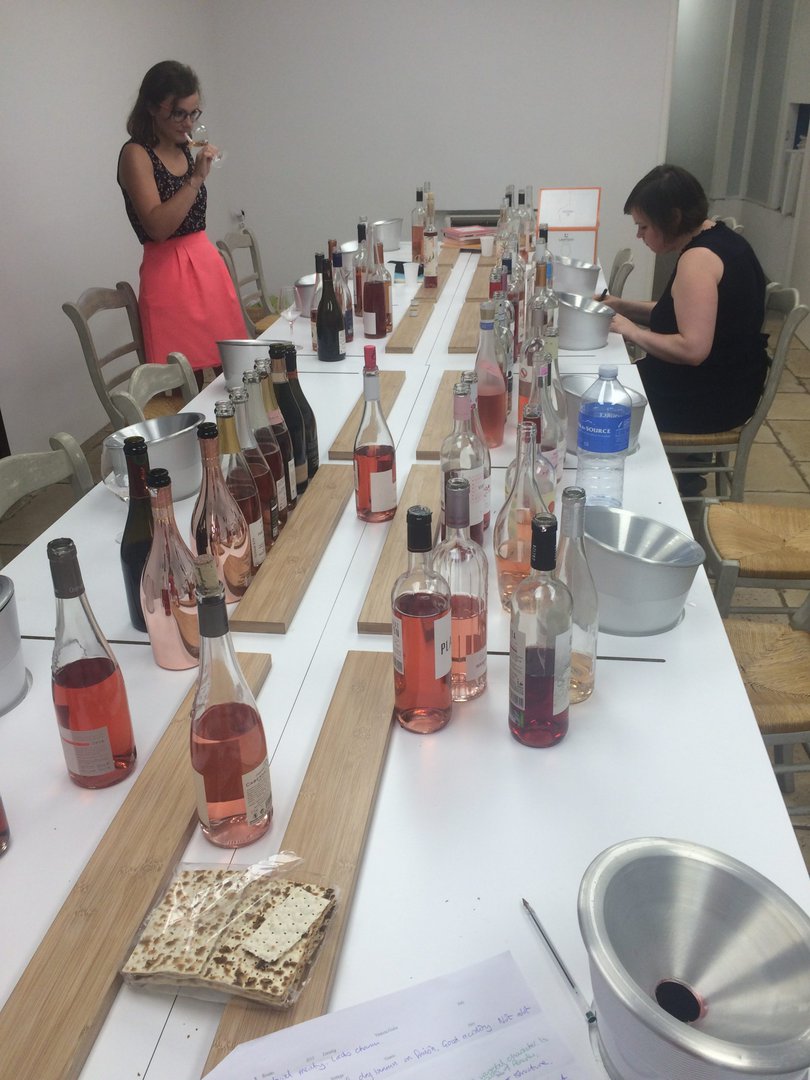 Working our way through rosés from around the world By the end of June there was a sudden rush of rosés arriving to be tasted as the latest vintages became available. I extended the deadline to the end of July. I tasted daily, trying to fit the new wines into the book. Sometimes these late arrivals filled the missing gap in the puzzle, sometimes they confirmed my opinion of a region other times they completely upset the theories and patterns established for a chapter. I had reached 130,000 words, when my permitted maximum was 100,000, so had to prune what I had written. Chapters were re-organised, countries re-grouped, new traditions and ideas fitted in.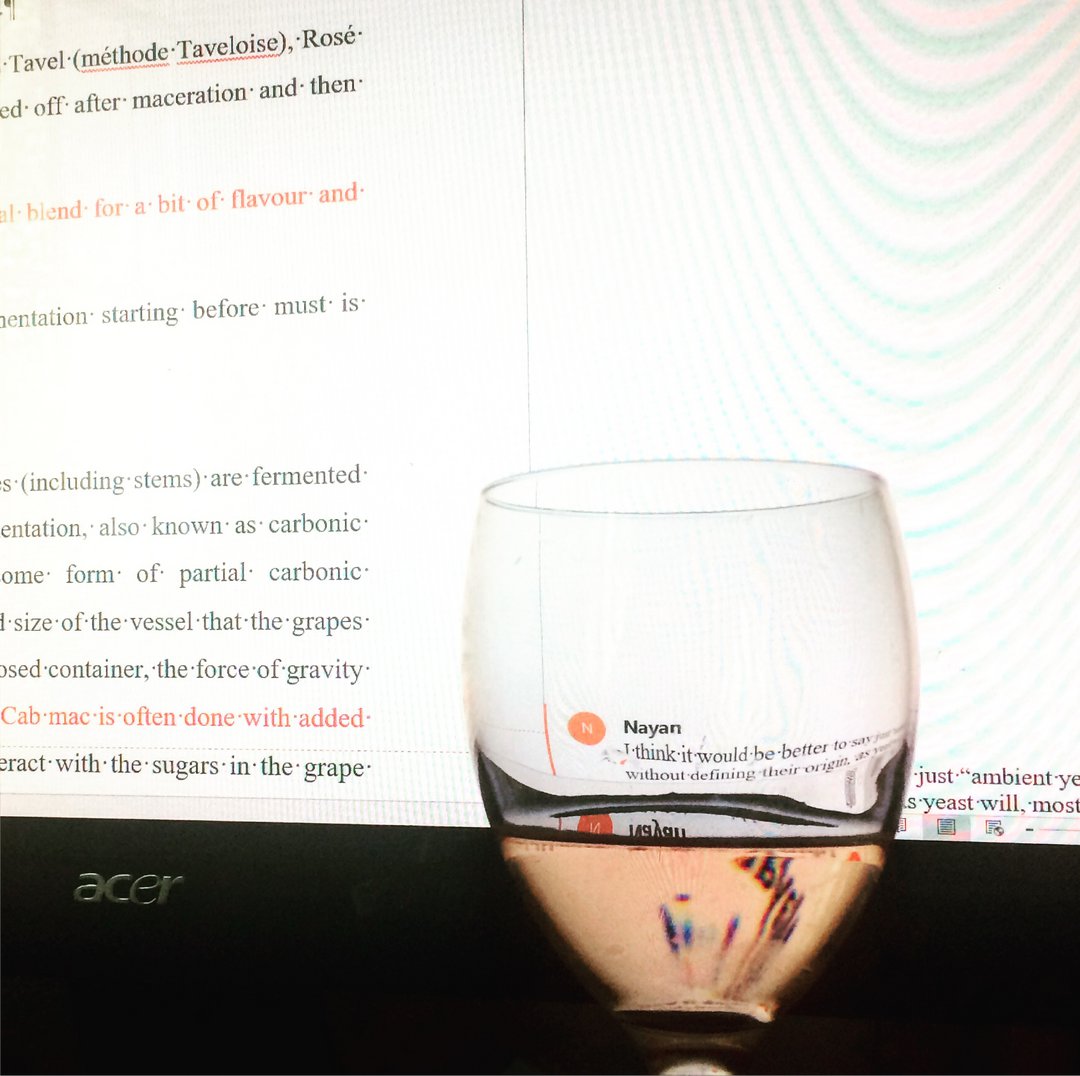 Rosé in the glass and on the screen By mid-September, after two hectic months of working what felt like all hours, with myself, husband and son reading, re-reading and re-re-reading, I finally handed in my copy. Then came the proofreading, squeezing in as many hot-off-the-press details as I could, probably to the despair of my ever-patient editor Rebecca Clare. We rested over Christmas and the book was printed for release on 15 January 2018. Time and space meant not everything could be included. Many rosés, varieties and regions are not covered which I would have liked to include. Rosé has proved to be a fascinating world with a wealth of history, traditions and dynamic evolution. My research continues, with more rosé posts to follow; I hope this will encourage producers who make interesting rosés, even in tiny quantities, to come forward with their wines. To everyone involved in the world of rosé: please tell me about your ideas over viticulture, winemaking and marketing. Please join in the discussion. I am keen to hear from you. For more information on my book, or to buy it, see Rosé: Understanding the pink wine revolution.