Canary Pink
Looking at the Canary Islands on the map, their location, just off the coast of north west Africa seems an unlikely place to find fresh rosé wine! In March 2019 I had a short visit to Tenerife and La Palma and was able to taste some of the rosés (as well as some splendid red, white, fortified and vino de tea wines)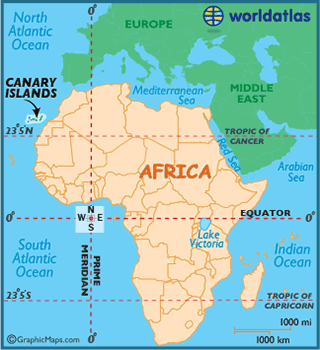 Located at a latitude of about 28 degrees, comparable to Houston, Texas, or New Delhi in India and lying around 130km west (at their closest point) of the Sahara Desert. Daily temperatures average between 13 to 29ºC throughout the year. Orange trees, banana orchards, avocado groves and vineyards create an exotic landscape.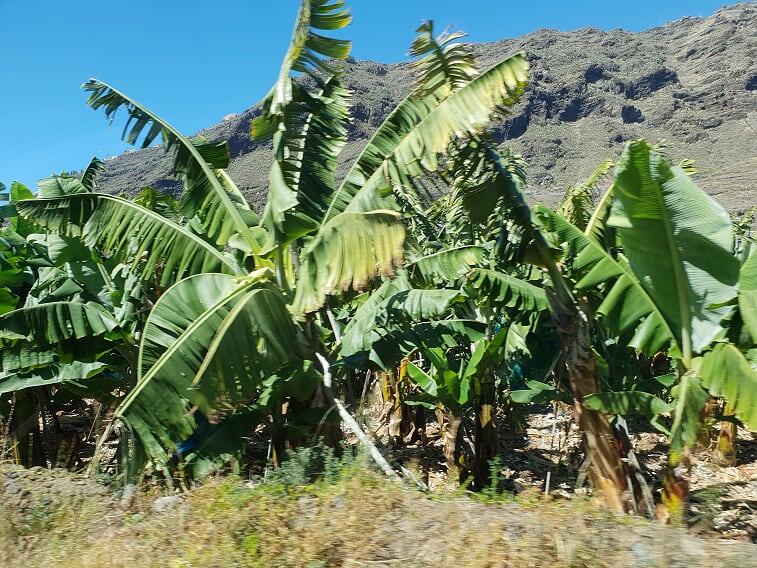 Banana orchard amongst the volcanic hills of northern La Palma Six of the seven Canary Islands produce wine: Tenerife, Lanzarote, Gran Canaria, La Palma, El Hierro, and La Gomera. For all, except Tenerife, the DO zone of the region covers the entirety of the island. The volcanic soils vary from region to region and island to island.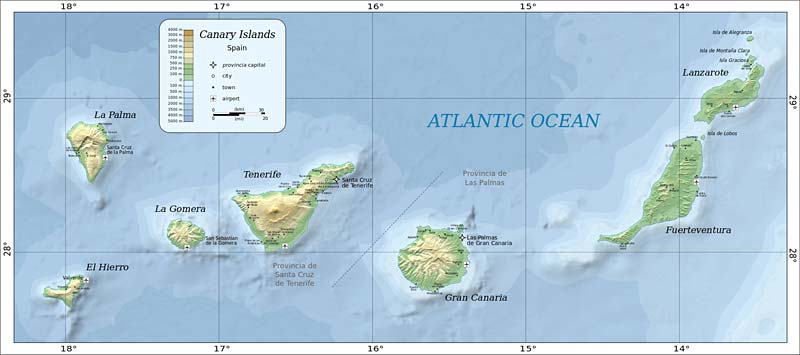 Each of the islands has its own unique features and techniques used to combat the region's climactic challenges, but overall, a mountainous geography, rain shadows, elevated vineyards, and volcanic soil tend to define the Canary Islands' terroir. The summit of Pico del Teide in Tenerife (highest peak in Spain) at 3,718 meters above sea level.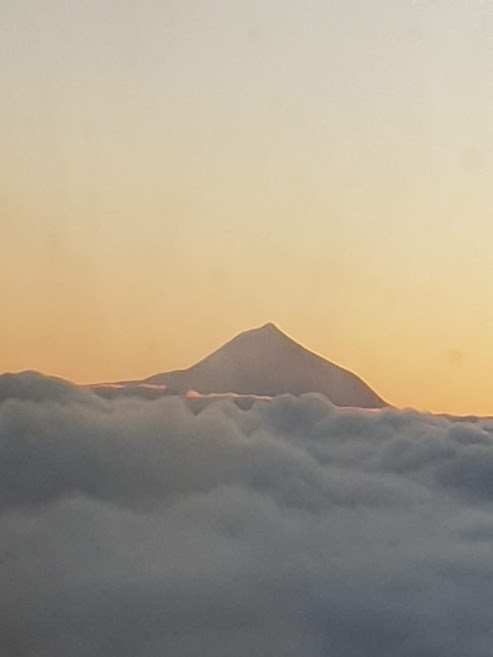 Pico del Tiede, rising above the clouds, seen from the plane One of the assets that Canary winemakers have is their extremely old vines. Because of the region's isolation from the mainland, phylloxera never arrived in the Canary Islands, meaning that vines can quite literally be hundreds of years old – with hundreds of years of complexity. There are many historic forms of vine training throughout the islands.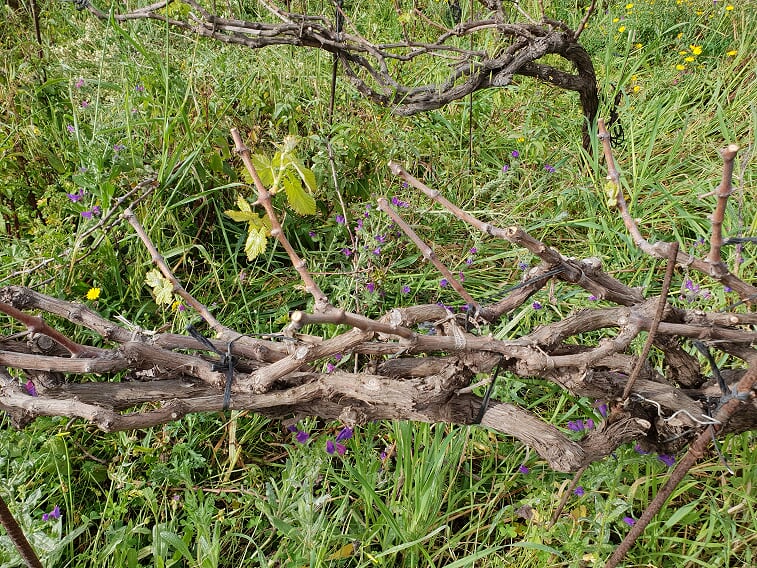 This form of training, cordon trenzado, creates long ropes of vines, often running for several metres Rosado is not a historic style in the Canary Islands and has only been made within the last thirty years.  The preferred styles are fresh and fruity, often with some residual sugar. Off dry white and rosé wines are the biggest sellers in the Canaries especially amongst younger drinkers. This off-dry, fruity style is called afrutado. Five times more is produced than dry and it sells out it sells out every year. Amongst the producers aiming to make better quality wine, their complaint is that consumers (locals and tourists) are not concerned about quality. Traditionally the rosados are darker, and some of the more serious 'gastronomic' styles have a hint of tannin and minerality giving greater weight. Oak is not used for rosado wines.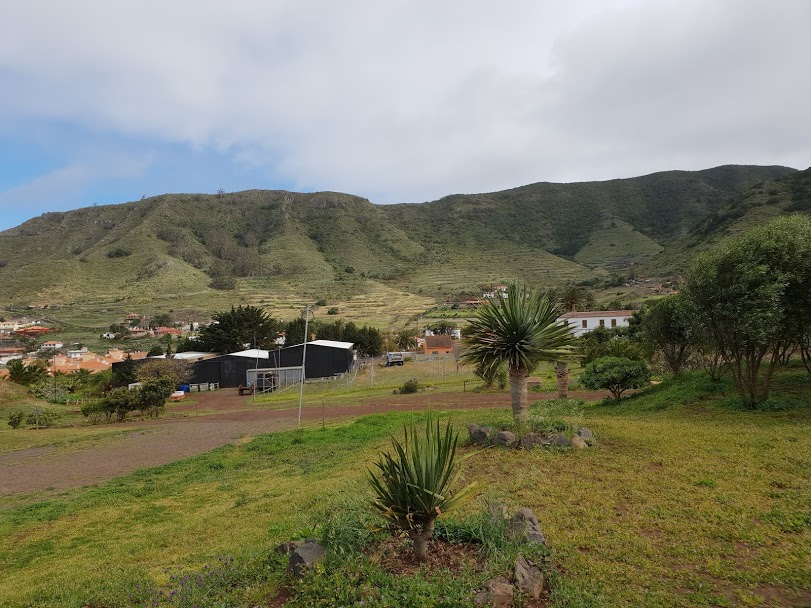 North east Tenerife
Rosés from La Palma, to the west of Tenerife facing the Atlantic tend to have more Negromoll creating rounder, softer wines. Also known as Tinta Negra, this grape is better known as being the workhorse grape of Madeira, and has Portuguese origins. The largest plantations are in the Canary Islands. Listán Negro The most widespread red grape in the Canary Islands, seems to be indigenous and can make particularly fruity, peppery wine with good freshness. For the red wines, carbonic maceration is often used to soften the tannins. Principally found in the Canary Islands, especially Tenerife, and a bit of mainland Spain. The rosés of Tenerife are more likely to be made with Listán Negra, a variety which contributes fresh acidity. It is genetically identical to the Mission grape first brought to the US by Mexican settlers.
Tenerife
The largest of the archipelago's islands, Tenerife is the only island with more than one DO zone. It is home to the majority of the region's production, particularly for export. The Pico del Teide in the north west of the island, is an active volcano with many located on the fertile volcanic slopes. Unlike the other islands, there is no DO Tenerife designation to cover the entire island - some dispute if divisions are geographical or follow old-new tribal divisions.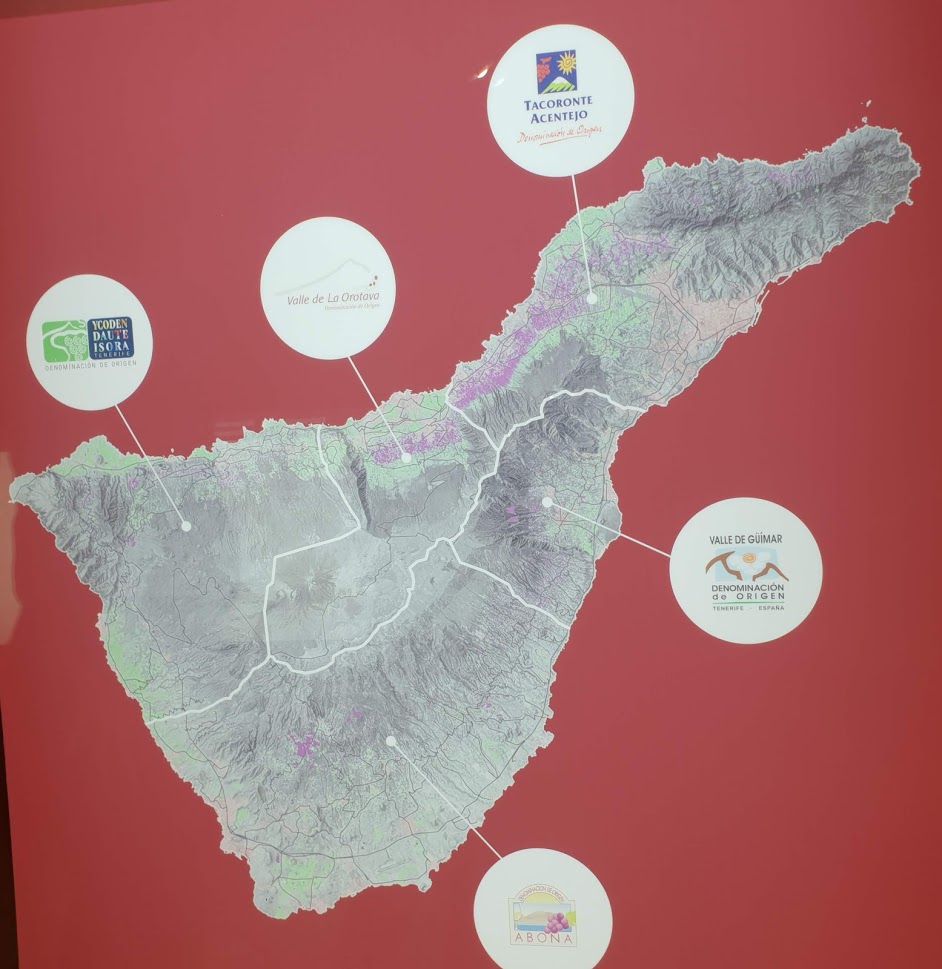 The southern part of the island is low altitude and humid. Northern part is higher altitude going up to 1000m and drier. Harvest runs over 2 months from coast up to altitudes and lots of different microclimates. Each region has a different character. In Tacorante the phenolics are better and the grapes have acidity higher than in Ycoden. However, in the finished wine, Ycoden has greater acidity and freshness. The oldest Designation of Origin of the Canary Isles is Tacoronte-Acentejo DO  created in 1992. The vineyards are planted at altitudes of between 100 and 1000 metres in terraces. The area includes various municipalities on the northern tip of the island of Tenerife, located half-way between Santa Cruz de Tenerife, the island's capital and the tourist resort of Puerto de Santa Cruz. Bodegas Marba 2018, Tacoronte-Acentejo DO Listán Negra Light red pink. Lots of strawberry fruit aromas and, thanks to 4g/l residual sugar, a very fruit driven palate balanced by a lively acidity and a blue mineral core with spice and pepper on finish. 13% abv.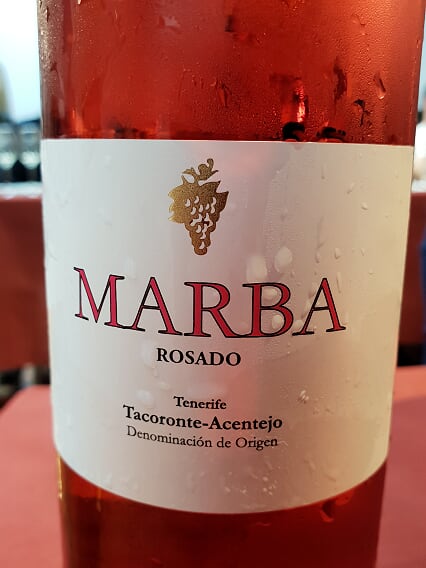 Bodegas Tajinaste 2018, Valle de la Orotava DO Listán Negra from north of island at 1000m Darker ruby colour. Blue black fruit jam on the nose with hints of spice. Red fruits coming through on palate and, due to slightly longer maceration a subtle tannic structure blending with the mineral core. More like a clarete. 13% abv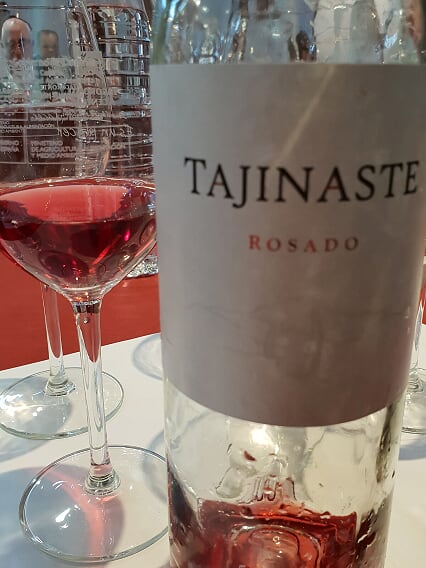 Bodega Ferrera 2018, Valle de Guimar DO seco Listán Negra from the south of the island. Pale red, darker than others. Red fruit, strawberries, almost leafy and slightly vegetal on nose. Very good acidity with a creamy character merging into crisp white fruit. Ripe strawberry fruit with fresh leafy notes, stony minerality and a firm darker structure on the finish. Attractive intensity.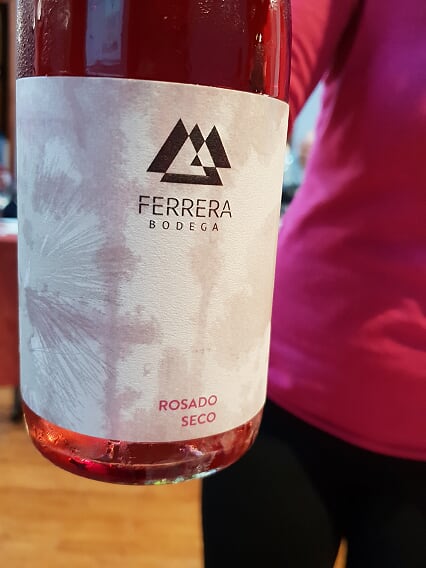 Bodega Ferrara Afrutado 2018 around 24-26g/l RS Listán Negra Very fruity, darker ink. High acidity, mineral, cherry and strawberry fruit. A little too sweet for me. Bodega Comarca de Guimar,  Brumas De Ayosa ,2018, Valle de Guimar DO Listán Negra with a touch of Merlot, from the south highlands with vineyards at higher altitude. Red fruits, slightly floral with an almost salty savoury character Serious weight, good acidity.  some serious weight. Salty. Good acidity. Possibly a more traditional style. I loved the juxtaposition of flavours - a wine which made me think, not just quaff. 13% abv 6g/l TA. Made at a co-operative with 152 members.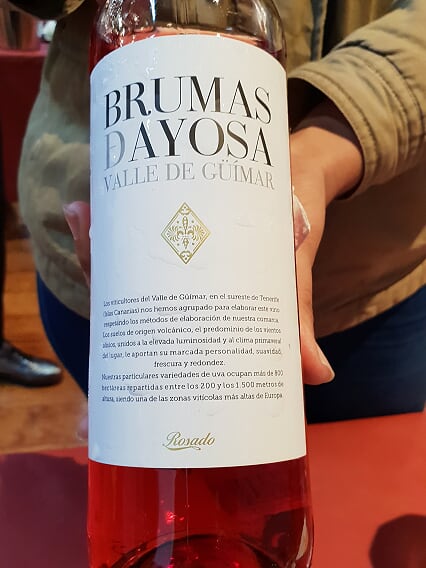 Bodegas Insulares Tenerife El Greifo de lagrima 2018, Tenerife Pale Provence rosé style colour. Whole bunch press. 12% abv. In 2017 tried to do something different. A large cooperative with a broad selection of wines. Citric, mineral fresh, delicate red fruit. Selling well with tourists.
Bodega Linaje del pago afrutado 2018, Tenerife around 24-26 g/l RS In a dark bottle. More vibrant acidity, balancing sugar better. Minerality evident.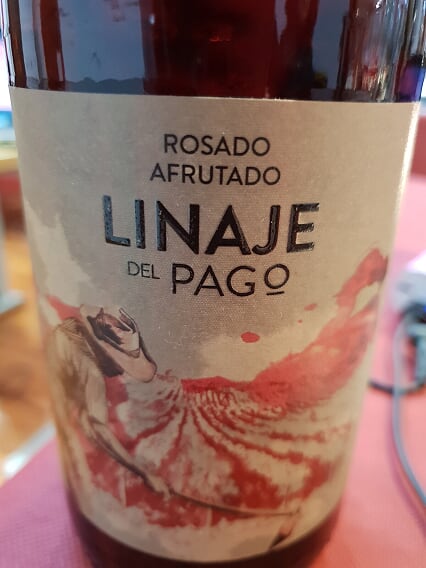 Marmajuelo mulatto 2018 Endemic Wines, south Tenerife. Fully fermented on the skins, so technically a red wine, but the pale colour of the variety results in a rosé coloured wine. Strawberry fruit, fresh, mouth crunching acidity, long fine balanced tannins with a saline finish. Only 40 bottles made from this very rare variety.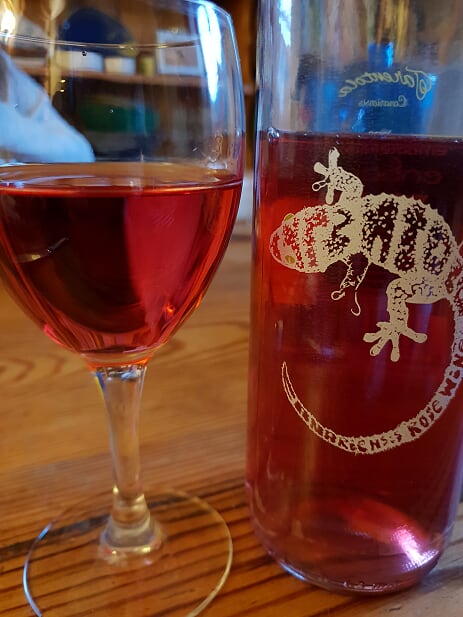 Marmajuelo mulatto
La Palma
With some of the oldest volcanic soils in the north of the island and the youngest in the south, there is a great diversity of different soils and altitudes. In the north west, the older soils include clay patches. Situated on the western edge of the group of islands, it has a more Atlantic influence. Just over a third of the grapes planted on the island are the Nergomoll, of which just under a third is Negromoll Mulatto, clonal mutation.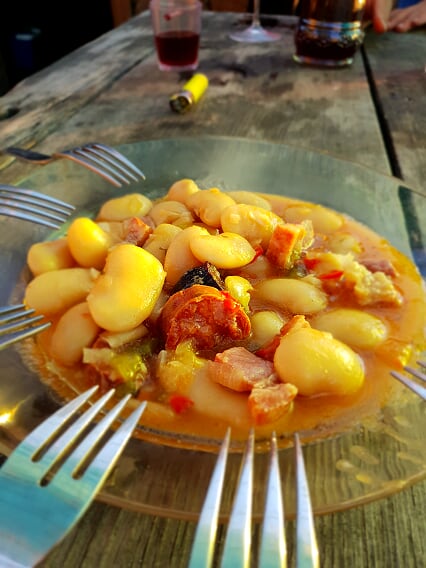 Beans with sausages at 1000m, a great accompaniment to Negromoll in north west La Palma Viñarda 2018, north west La Palma at high altitude 1000-1100m, old vines. Negromoll. Darker pink from 24 hour skin contact. Opulent black fruit aromas. On the palate full and fruity with ripe strawberry, cherries and almonds. A very small amount of whole bunch white grapes were added to contribute structure and chewy acidity. A firm blue minerality balances luscious, soft round fruit 13% abv.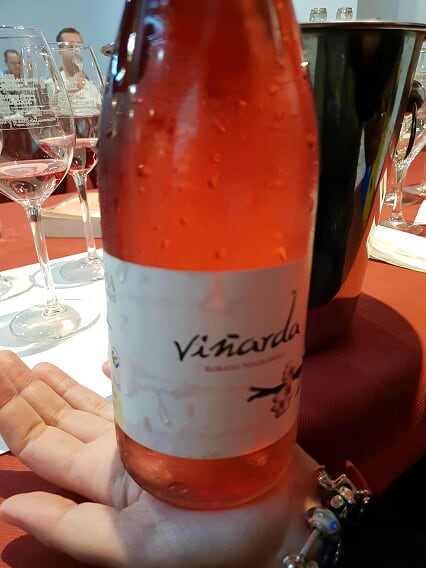 Bodegas Noroeste de la Palma Rosado 2018 Negromoll old vines at altitude 1000-1100m in north west La Palma. Ruby red, Length of maceration depends on year. In 2018 the grapes were macerated for three days, fermented with a neutral yeast. Lovely balance of soft, opulent strawberry and mulberry fruit, fresh, wild berry acidity and a firm, but delicate tannic finish. 13.5% abv. Only a small amount to be drunk fresh and has never kept a bottle to see how it will age.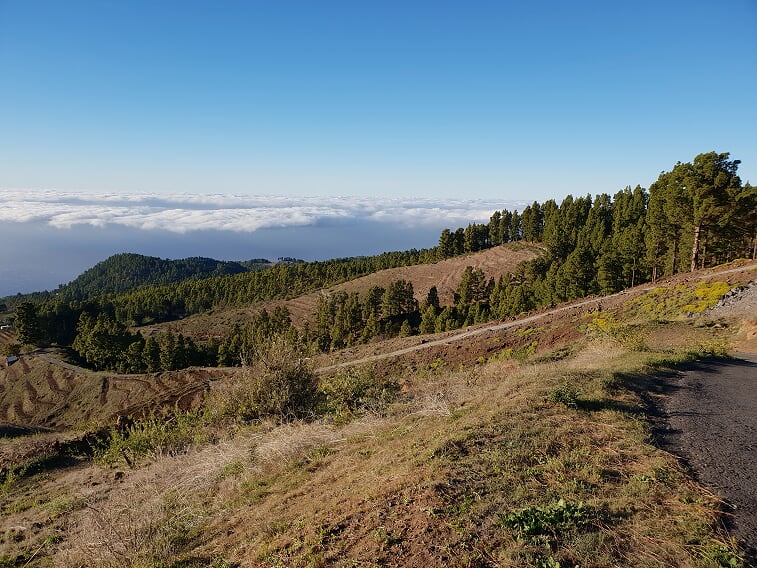 Vineyards (bottom left) at 1100m in north west La Palma, looking out over the Atlantic - next stop America Bodega El Nispero Clarete 2018 100% Negramoll mulatto at 800m. Twenty days (minimum) fermented on the skins at cold temperature- so technically a red wine, but colour not very dark and possible because Negromoll tannins are soft and round. Very juicy fruit., strawberries. Soft silky tannins, smooth, long fresh acidity. Called either clarete or rosado depending on the depth of colour.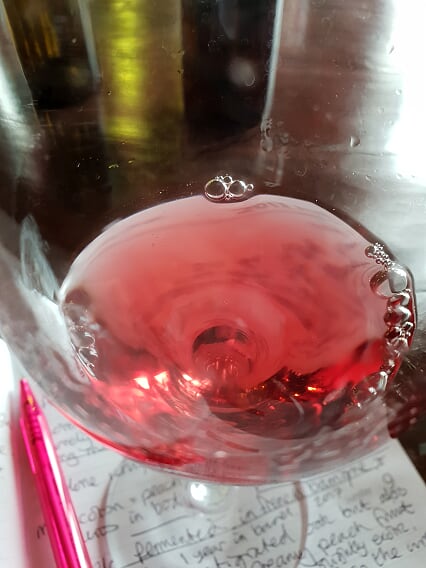 El Nispero Clarete Bodegas Teneguia  Afrutado 2018 based on southern tip of island but with vineyards throughout La Palma. A blend of Negromoll, Almuñeco, Castellana Negra, Listán Blanco. Full of soft black fruit, typical of Negromoll, with light tannins on the finish and good acidity. 12.5% abv.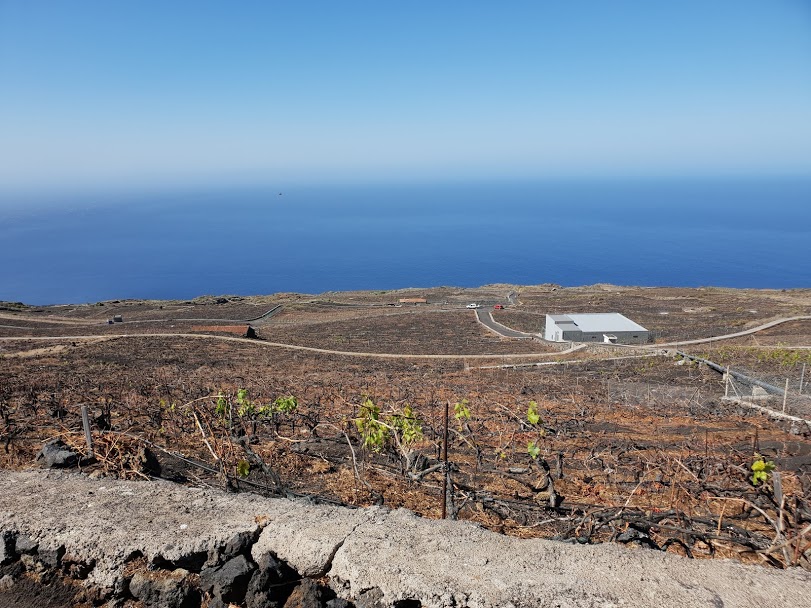 Vineyards on the southern tip of La Palma, on the slopes of the most recent volcanic eruption in 1971 Although this was only a brief introduction to the wines of Tenerife and La Palma, it was interesting to see the two very different styles of Negromoll on La Palma and Listán Negra on Tenerife. There were not enough wines to be able to clearly identify further regional variations. In terms of winemaking, three main styles were seen. Off-dry fruity afrutado, more classic dry rosé and the more tannic clarete style with longer maceration. The volcanic soils seem to contribute a mineral identity.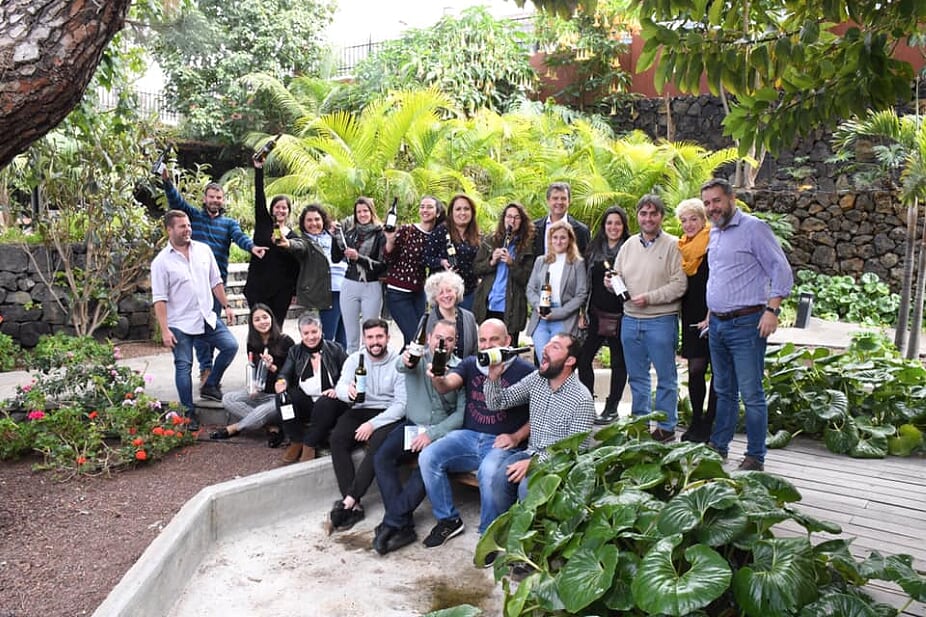 With the winemakers after tasting their white, rosé and red wines at the University of La Laguna in Tenerfife