Cedars, Mountains and Vines - wines of Lebanon
Despite never having been to Lebanon, like everyone else this week, Lebanon has been on my mind with scenes of the dreadful explosion in Beirut, and a tasting of some Lebanese wine seemed called for.
Ixsir is one of the newer estates in Lebanon, founded in 2008 by Etienne Debbane, Carlos Ghosn, Gabriel Rivero and Hady Kahale, with their wines launched on the Lebanese market in 2010. I first tasted their red wine at a Lebanese masterclass held by Tim Atkin at Prowein in 2015. The 2011 (35% Cabernet Sauvignon 35% Syrah 10% Merlot) had a big plummy fruit with firm tannins and evident new oak.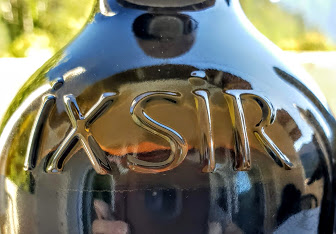 Lebanon's Mediterranean coastline runs for 225 kilometres. The fertile coastal plain rises steeply up to mountains running the length of the country, where the famed cedars of Lebanon grow. In 1697, Henry Maundrell climbed up into the mountains, he described where
The noble (cedar] trees grow amongst the snow near the highest part of Lebanon; and are remarkable as well as for their own age and largeness, as for those frequent allusions made to them in the word of God. Here are some of them very old, and of prodigious bulk; and others younger of a smaller size.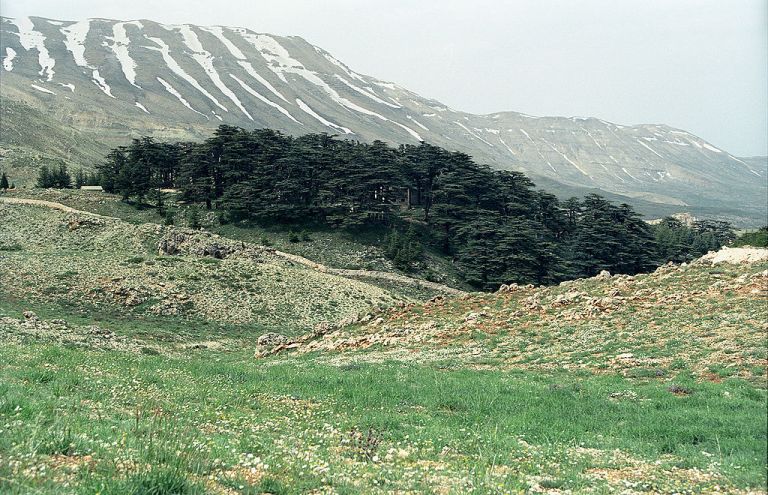 The highest mountains rise up to 3088m in northern Lebanon, sloping down to lower altitudes in the middle before rising again to 2695m in the south The Beqaa valley lies at the northern part of the Great Rift Valley which then runs between the Galilee and Golan mountains (mentioned in the last post on Israeli rosé), through the Dead Sea (the lowest point on earth) and down into Africa.
While the actual cellars are based in the north of Lebanon, the vineyards are spread around the country. Different altitudes and soils are used with different varieties to gain complexity. The lowest vineyards Batroun at 400m in the north lie on clay, sand, limestone planted with Syrah, Mourvedre, Petit Verdot. Ainata, at 1800m (limestone and clay) are planted with Syrah, Cabernet Sauvignon and Caladoc (Grenache x Malbec). Bechouat is at 1100m (red iron clay, gravel and lime) planted with Arinarnoa (Tannat x Cabernet Sauvignon), Cabernet Sauvignon, Syrah and Tempranillo. Niha at 1200m (marl and rich limestone) is planted with Viognier and Syrah. Halwa at 1400m in the Bekaa valley (clay and limestone) is planted with Cabernet Sauvignon, Syrah, Carignan, Cinsault, Chardonnay, Sauvignon, Muscat and Merlot. Jezzine at 950m (chalk, clay, and limestone) is planted with Syrah. As mentioned in previous posts, high altitudes give greater ripeness and thicker skins as well as benefiting from greater freshness and acidity.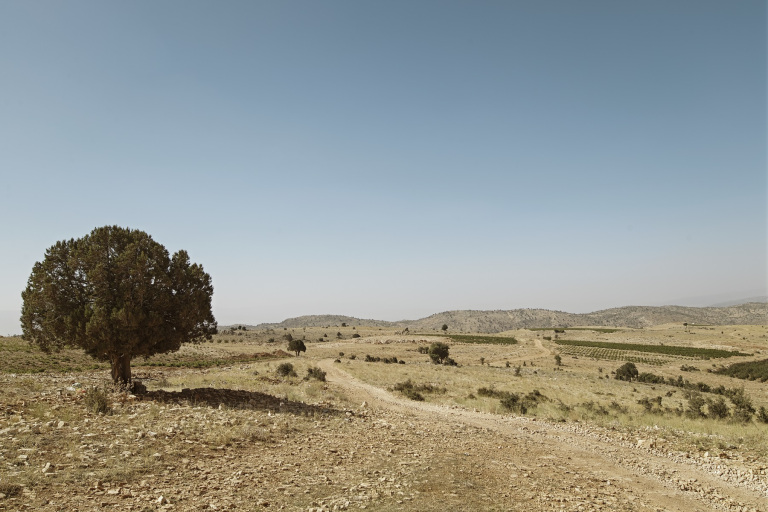 High altitude Ixsir vineyards
There are three wine ranges:
El Ixsir (red and white wines)
Ixsir Grande Reserve (red, white and rosé)
Altitudes Ixsir (red, white and rosé)
I had four wines to taste: two white and two red from the El Ixsir range.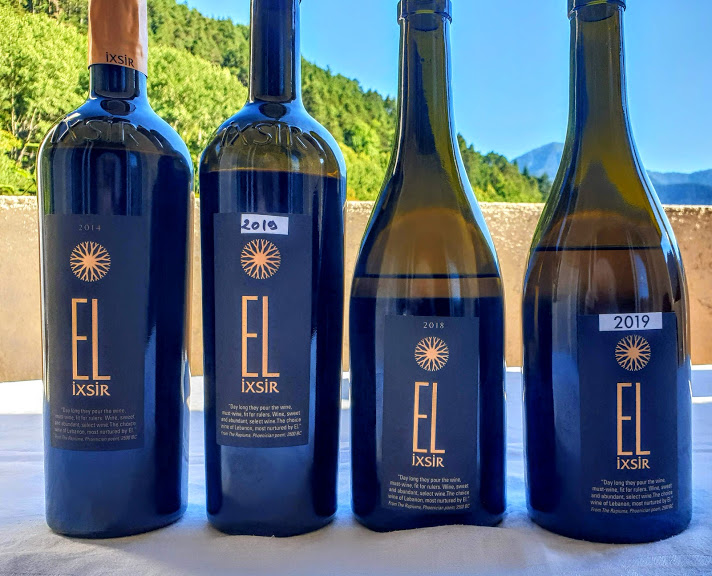 El Ixsir 2018 white 70% Viognier 30% Chardonnay on clay and limestone in vineyards at 1200 and 950m. Aged for 12 months in French oak, ⅓ new, ⅓ one fill, ⅓ older. Floral perfumed aromas, delicate but definitely floral. Very careful use of oak - minimal toasting but giving a white nut tannic flip on the finish and some extra dry weight to the structure. Little obvious fruit, slightly closed? Very delicate, gentle lemon acidity, white flowers, fresh almonds, elegant. Opening out in the glass and a spectacular match with fresh sardines baked in white wine and fennel… we just needed a table overlooking the Mediterranean!
El Ixsir 2019 white en primeur Viognier Chardonnay Very perfumed and floral Viognier notes much more evident. Silky rich texture with more evident oak character on the palate and still not yet fully integrated. Again restrained style fruit with long citrus acidity.
Both whites showed high altitude cool climate restraint with the fresh creamy acidity often found on limestone. In a blind tasting, the delicate aromatics made me think of Chardonnay Musqué - an aromatic mutation of Chardonnay. Interestingly there seems to be a link between the Lebanese variety Obaideh and and another Chardonnay mutation Chardonnay Rosé.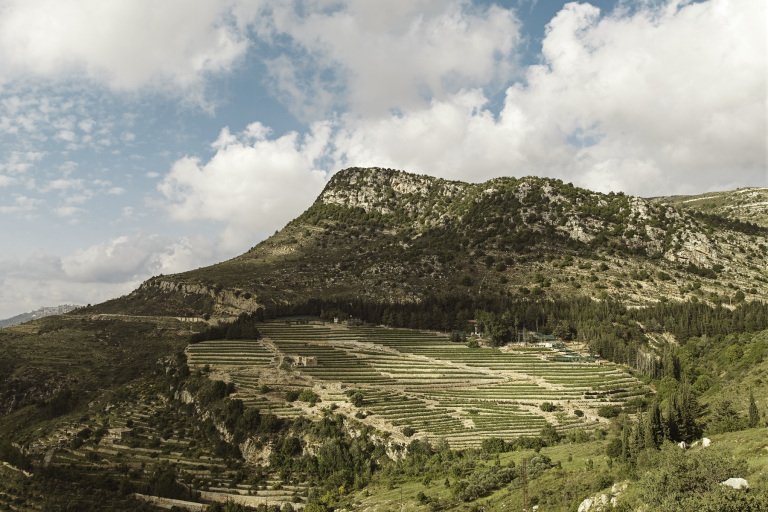 El Ixsir 2014 red 14% abv 55% Syrah 35% Cabernet Sauvignon 10% Merlot on iron clay and limestone on three vineyard plots at 1800m, 1375m and 1180m aged in French oak (50% new) for 24 months. On the nose, ripe black fruit aromas followed through with tight black cassis fruit and firm tannins. In fact the cassis and blackberry fruit is so intense it feels almost jam=like, except that it is dry and restrained on the finish with notes of black minerality and garrigue. Tannins are fine grained and slightly powdery texture, mouth coating on the finish. Medium + length for acidity, although the fruit stops a little short of the acidity. Ready to drink now but will continue to mature and age for a while. I tried this with a vegetable tomato gratin which did not fight with the wine's richness and with a freshness which echoed the elegant acidity.
El Ixsir 2019 red en primeur. Lovely menthol black fruit nose. Ripe, rich supple. Much more new world - opulent black fruit, black currants, cassis, with fine silky tannins. Juicy with long fresh acidity. Another 18 months in barrel will tighten up the tannic structure. Quite a powerful fruity wine with lovely freshness.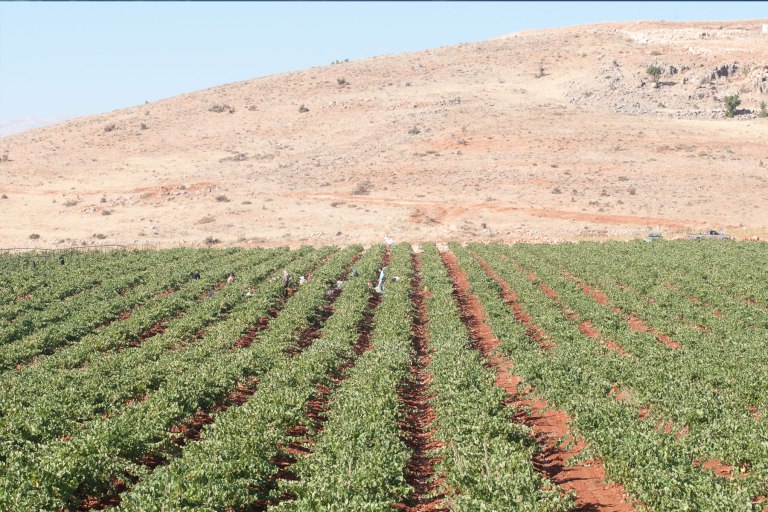 Deir el Ahmar[/caption]
#iloverocknrosé will be hosting an Instagram live tasting of Lebanese rosé on Sunday 16th August - see rocknrose.wine.