Hungarian Cabernet Franc
4th December is Cabernet Franc Day. Happy cabfrancday! Cabernet Franc featured high on my recent trip to Romania and Hungary. I had been asked to talk about marketing Hungarian Cabernet Franc wines, specifically from the region of Villány, at the 2nd  Franc & Franc Conference in Villány on 18th November 2016. Caroline Gilby MW presented a tasting of Cabernet Franc wines from elsewhere in Central and Eastern Europe. Zoltán Győrffy presented a range of Cabernet Franc from Friuli in northern Italy.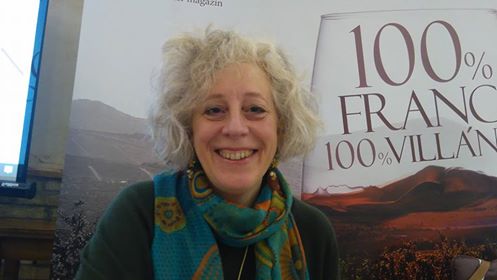 Elizabeth Gabay MW at the Villány Franc & Franc Conference 2016 I discovered doing my research that few people outside Hungary know where Villány is, let alone much about the wines of Hungary. More surprisingly, few consumers knew much about Cabernet Franc. This conference, now in its second year, has served as a powerful attraction for those who love this variety. International winemakers attended and the event created an interesting forum to discuss making and marketing this variety.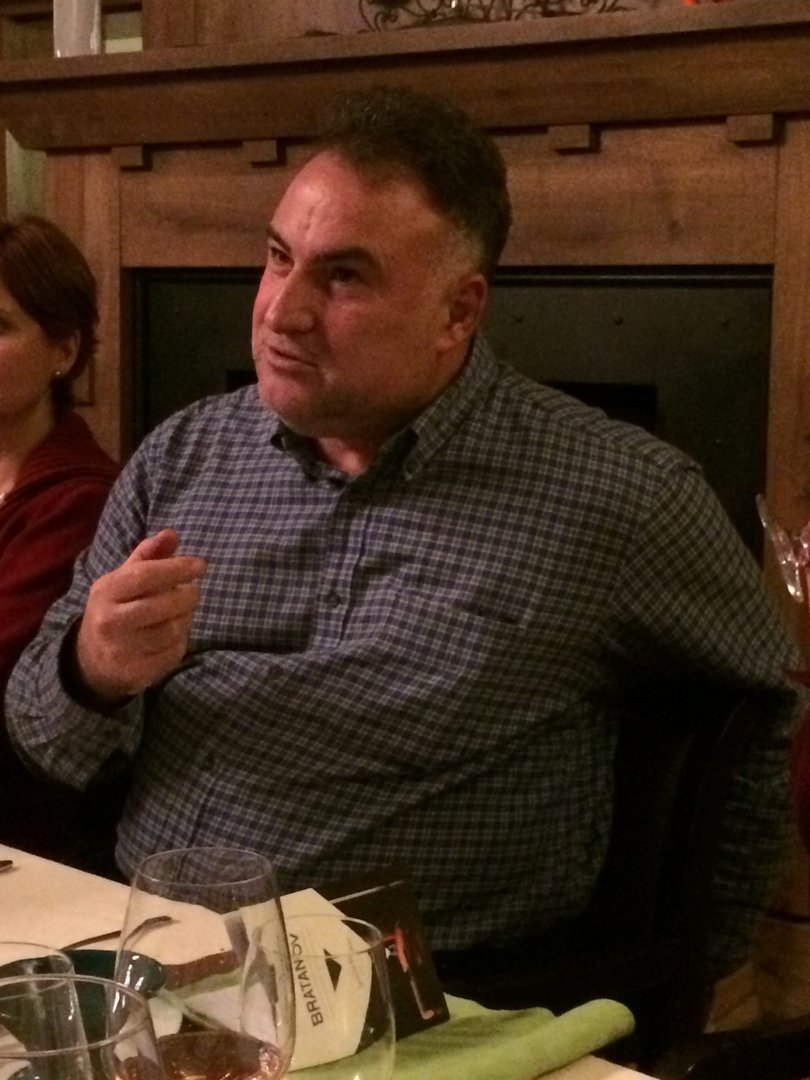 Mustafa Camlica from Turkey talking about his Cabernet Franc at dinner at the Crocus Hotel Villány is the most southerly vineyard region in Hungary, close to the border with Croatia. So close, that as you wander round the vineyards, mobile phones go beserk welcoming you to Croatia or Hungary at every step! The largest foreign contingent of visitors for the second day of tasting was from Croatia.

Map showing the wine regions of Hungary Briefly occupied by the Ottoman Turks in their push towards Vienna, the Villány area was left de-populated and poor. The Austro-Hungarian Empire encouraged Swabian farmers, from southern Germany, to come and settle the area. Although from the other side of the Empire, these farmers were able to travel down the Danube to southern Hungary. This proved successful, and many winemakers in the area still bear German names (although they suffered during and after the Second World War because of their perceived German connection). The town of Villány itself is a pretty tourist destination. The main street is lined with old original wine cellars, a number of hotels and restaurants, and shops selling wine. The hotel and restaurant of the two biggest local wine producers, József Bock and Attila Gere, are the grandest. I stayed at Bock's Ermitage Hotel (where the conference was held) and dined both here and at Gere's Crocus hotel.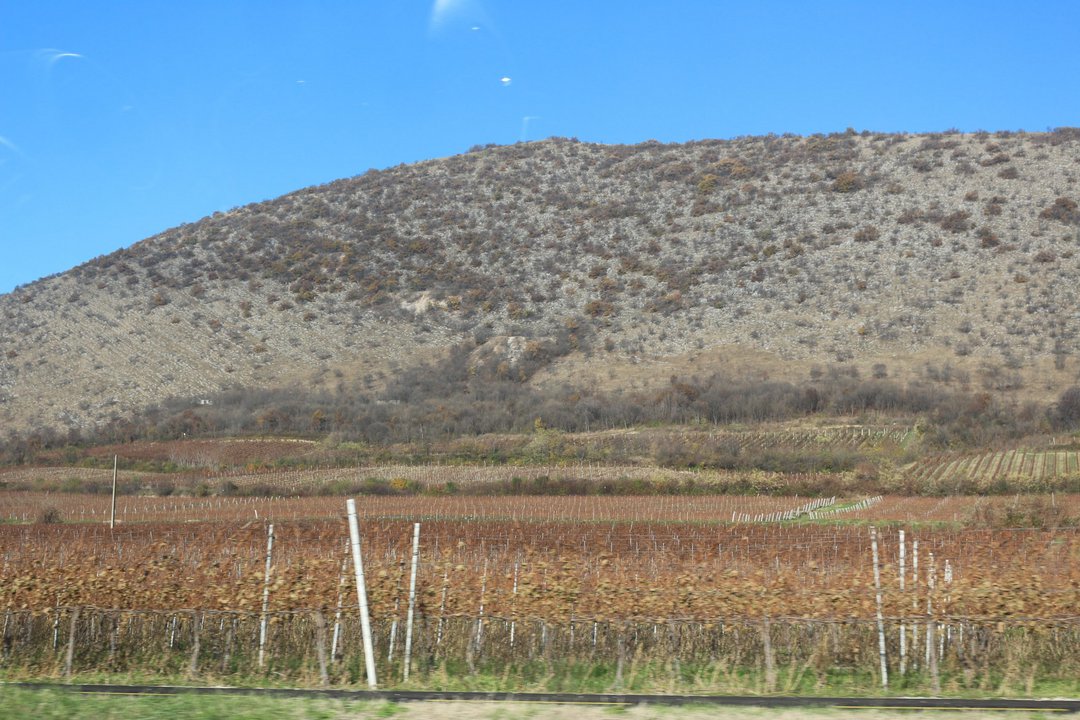 The hill of Siklós The Villány region has gently rolling hills including the cooler limestone hill of Siklós to the west (producing wines with fresh acidity), the high hill of Kopár in central Villány (big, powerful ripe wines), and valleys such as the Devil's Trench (more structural wines). Wines from different sites are often blended together. Summers are generally hot.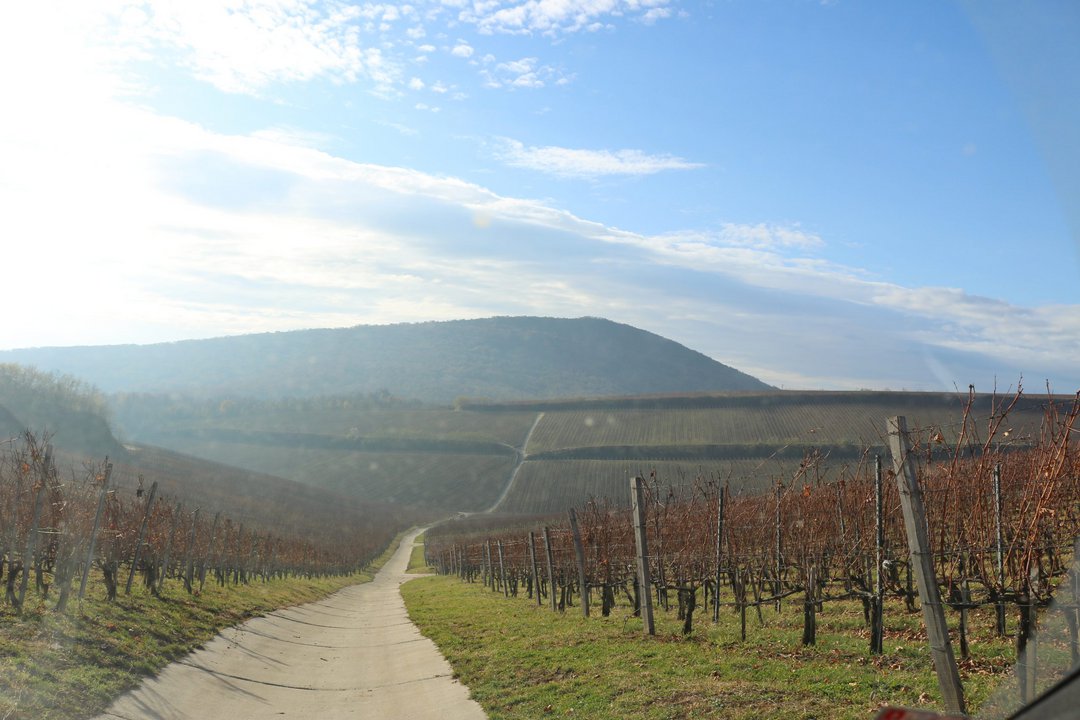 Kopár hill Two-thirds of Cabernet Franc plantings are in France. The grape is best known as one of the blend in Bordeaux, and, despite having a high percentage in some top wines such as Le Pin, is regarded by many as the lesser Cabernet. Its second home is in the Loire, but Loire reds can be hard and green. This is changing with some stunning wines showing beautiful freshness and elegance, blue-flower notes, ripe fruit and firm tannins. Italy is the second producer with 13%, America 3rd with 7%, followed by Chile and Hungary both with 2%. Villány was known for its powerful Bordeaux blends during the 1990s, rather than pure Cabernet Franc. But today it is these Cabernet Francs which are receiving attention. These 'Villány Francs' are made as unoaked Classicus or oaked Premium wines. Most producers believe that their best wine is the Premium, aged for at least one year in barrel, and showed these – although I would have loved to have tasted some of the unoaked wines to see a fresher fruity style.
Over the long weekend of the conference, these are the Premium wines which stood out for me.
2013 vintage
This was a cooler than a normal year. Riczu-Stier 2013 14.5% alc. Powerful, intense aromas of black fruit, following onto the palate with succulent black berry and plum fruit. The tannins are ripe, opulent and black, but still providing a firm tannic structure. The oak character takes a back seat to the fruit. 'Csillagvölgy' 2013, Weininger & Gere 14.5% alc. Ripe red fruit aromas. On the palate, fresh red fruit, raspberries, cherries and currants, lifted by a lovely vibrant, leafy acidity. Seamlessly balanced by the firm tannic structure. 'Kuriá' 2013 Malatinsky 14.5% alc. Summer perfume of ripe black cherries, hay and sweet grass aromas. On the palate raspberries, wild blackberry bramble and sour cherries backed by firm dry black-chocolate tannins and lovely long fresh acidity. Cabernet Franc 2013, Heumann. Fresh herby, leafy notes on the nose, giving way to opulent Morello cherry fruit, fresh acidity and firm dry tannins.
2012 vintage
This was a very dry, hot year and was a big challenge for some to retain fruit and delicacy. Not regarded as the best of vintages. Tamás Lelovits 2012, 13.5% alc. Vineyards in Bocor. Lovely floral aromas. Intense black fruit. Good acidity. Strong tannins. Still needs ageing. Chateau Teleki 2012, Csányi 13% alc. Green leafy floral aromas with hints of pencil shavings (cedar + mineral). Light, elegant, mineral red fruit, perfumed. Quite austere, with definite Cabernet Franc character. Sauska 2012. From Makár (Siklós) Kopár and Ördögarok. Floral leafy aromas. On the palate ripe black cherries and berries. Good acidity with very powerful tannins. Still needs ageing. 'Mandolás' 2012 Vylyan. 13.5% alc. Limestone soil. Lovely fruit aromas with floral nose including the Cabernet Franc benchmark (for me) hint of purple violets. Lovely freshness and elegance with restrained fruit and good acidity and tannins kept well in place. Lovely! Cabernet Franc 2012, Heumann. Opulent, velvety black berries and Morello cherry fruit balanced by leafy, minty freshness. Big, black, firm dry mouthcoating tannins and long clean acidity. Overall impression is one of opulence.
2011 vintage
There was a big difference between the 2012 and 2011 vintages. 2011 was a very good vintage, but maturing quickly. The 2011s have a good balance of fruit and length. Malatinsky Kuriá 2011. Black mulberry fruit on the aromas. On the palate, juicy, black summer pudding fruit, supple and black. Firm dry, black chocolate tannins, with salty, savoury notes and long fresh acidity. Jekl 2011. From Fekete-hegy. Showing some age on the colour. Very perfumed, floral aromas. On the palate the same pretty floral character of summer roses with ripe raspberries and spice, in a more mature style, suggesting more rapid ageing. Long fresh acidity and firm tannins giving the wine power and structure. Surprisingly alcohol not so evident even at 15% alc. Heumann 2011. Some vineyards in Siklós. Floral spice and volatile notes on nose. On palate alcohol (15.5% alc.) was well integrated. This wine was less fruit driven and more structural than most others in the tasting but was showing attractive rich intense dried fruit notes backed by savoury and mineral tannins. Good fresh acidity.
Older vintages
These older vintages show just how well these Cabernet Francs age. Malatinsky Kuriá Cabernet Franc 2009. Lovely floral aromas, blue flowers. On the palate, intense black fruit with brooding dry tannins, closed and dominant. Needs decanting. Malatinsky 2008. From Siklós. Leafy freshess, almost herby. Chewy acidity. Love the acidity. Black fruit. Dry tannins. 15% alc is too high.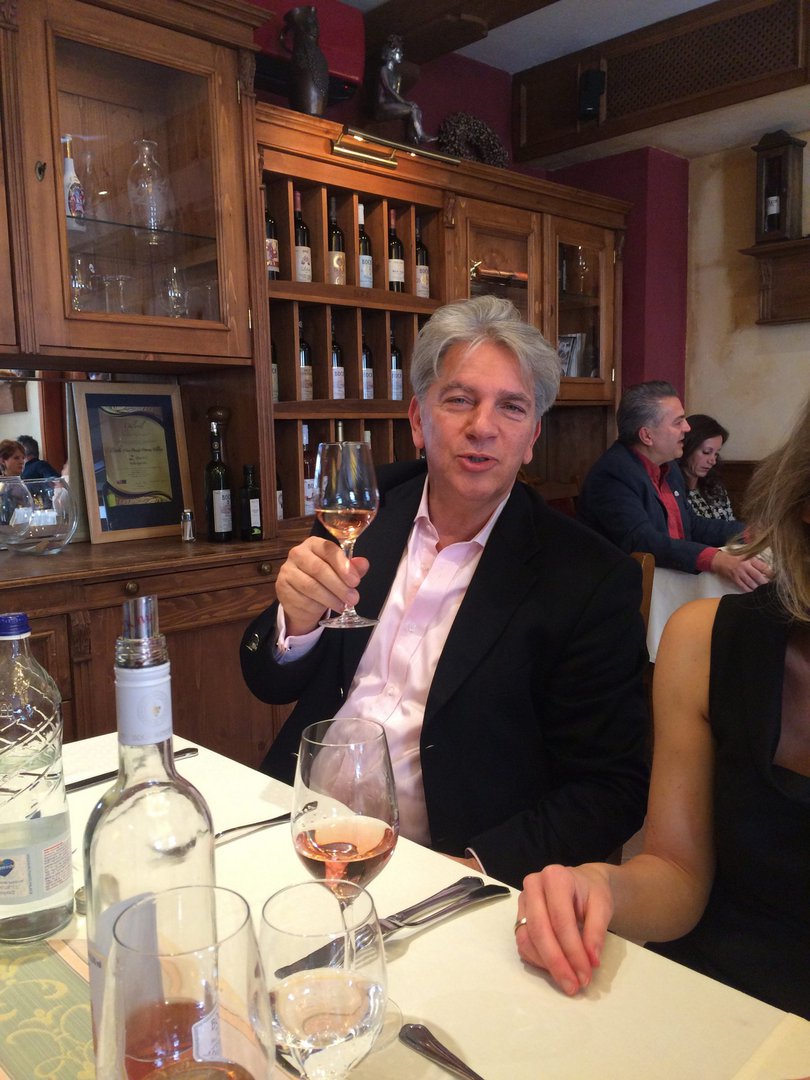 Csaba Maltinsky at lunch at the Bock Ermitage Hotel Overall, I found myself preferring the Cabernet Francs with lower alcohol (15% was not unusual), and less dominant tannins. The move towards using older and bigger barrels has definite advantages in allowing the beautiful fruit character of Cabernet Franc to shine. The freshness from the cooler limestone sites at Siklós was noticeable. From elsewhere in Hungary, I particularly liked the following examples I tasted in Romania. The first two were at the Cabernet Franc tasting hosted by Rod Smith MW at RoVinHuD in Timișoara. The second two were at lunch with a very generous tasting put on by the lovely Andrei and Delia Herczeg and manager Marianne, at their wine bar, Enoteca de Savoya, also in Timișoara.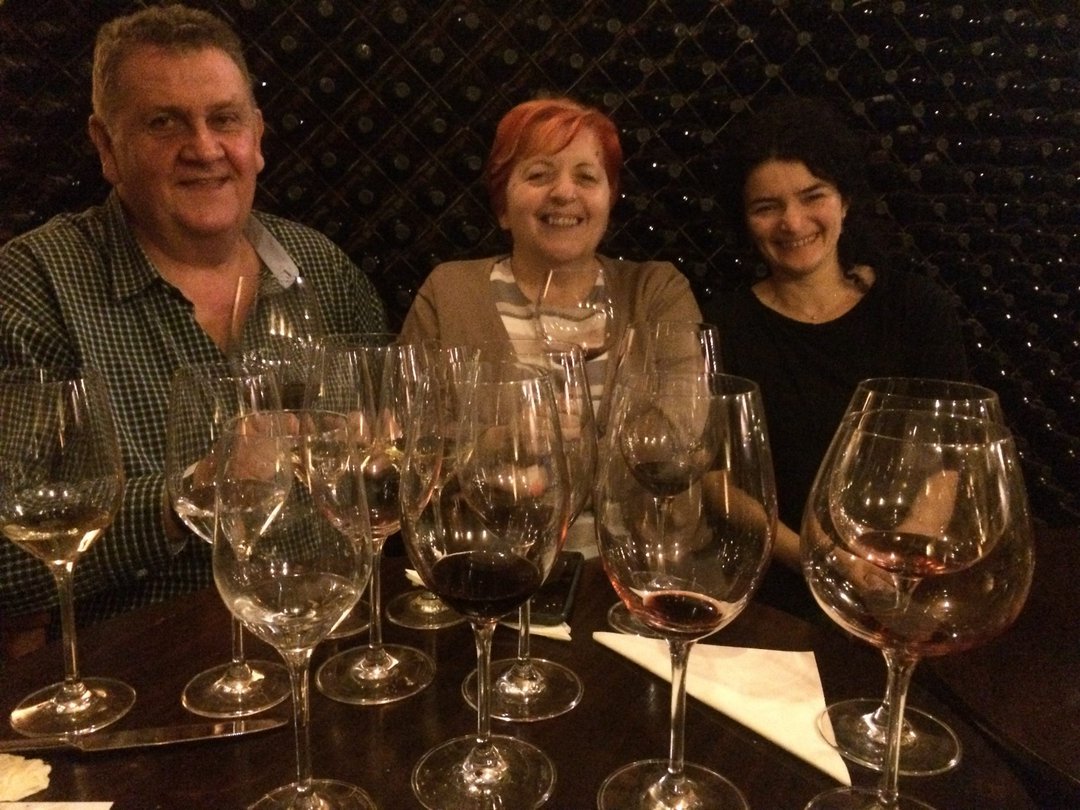 Andrei and Delia Herczeg and Marianne, Enoteca de Savoya, Timișoara Szekszárd lies to the north east of Villány and is better known for its Bikaver (Bull's Blood) wines and varietal wines made with Kékfrankos and Kadarka. Reserve 2009 Takler Pince, Szekszárd. Lovely freshness. Black fruit backed by minerality and a lovely streak of fresh saline acidity. Lake Balaton lies further north, and has several sub-appellations around the lake. Konyari is on the southern shore. 'Evangelista' 2012, IKON Pince, Konyári, Balaton. Intense black fruit with floral notes, and hints of spice. Intense black, mineral saltiness with austere. Tannic grip and fresh chewy acidity. Oak not dominant but serves to enhance fruit and structure. Still young. Eger, the other centre for Bikaver, is in north east Hungary, just to the west of the region of Tokaj. Pazsag 2012, Attila Pince, Eger 14.5% alc. Single vineyard. Volcanic, foothills of the northern Bükk mountains. Perfumed Parma violets. Juicy, soft black fruit with a firm mineral streak and silky, inky tannins. Tibor Gál Cabernet Franc 2011, Eger. Violets and pencil shavings (cedar) on nose. Lovely big deep inky black fruit, very fresh and young with dry, firm tannins.