Le Barbecue, Nice
3 Rue du Four, 06000 Nice. Tel.: 04 93 53 02 59 I know, it seems daft to write up a review of a Portuguese restaurant when in Nice - but that is one of the joys of city dining, the wide range of world cuisines crowded together. The old town of Nice boasts Irish pubs, Niçois restaurants, Turkish, Japanese, seafood, vegetarian, Swedish, Italian.... and Portuguese. We first discovered Le Barbecue restaurant when searching for a restaurant not over-run by tourists, not charging crazy prices, with an interesting menu which would keep all of us happy. Le Barbecue is situated off rue Pairolière, one of the main streets in old Nice, up a small alleyway; so quiet and calm. The interior is decorated in a rustic old-fashioned style - giving an authentic, family feel to the restaurant - no hint of a designer makeover. The restaurant is indeed family-run, and over the past few years, every time we return we are greeted warmly as friends - no mean feat in a city heaving with tourists. The menu is hearty - of course it offers pizza, large and almost impossible to finish even by a teenage boy with a healthy appetite.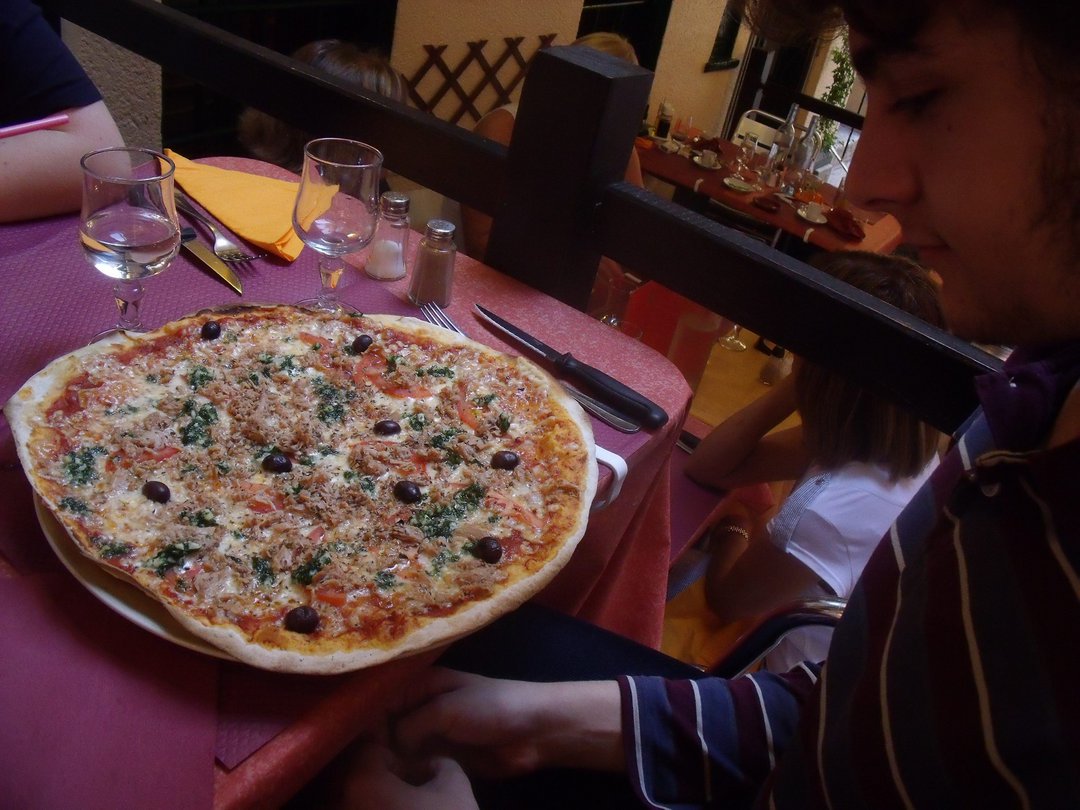 Giant pizza at Le Barbecue Portuguese chicken with spicy sauce, roast potatoes, and peppers is a regular choice, but the spicy sausage, fish, sardines, baccalau, stockfish are all massive and hearty.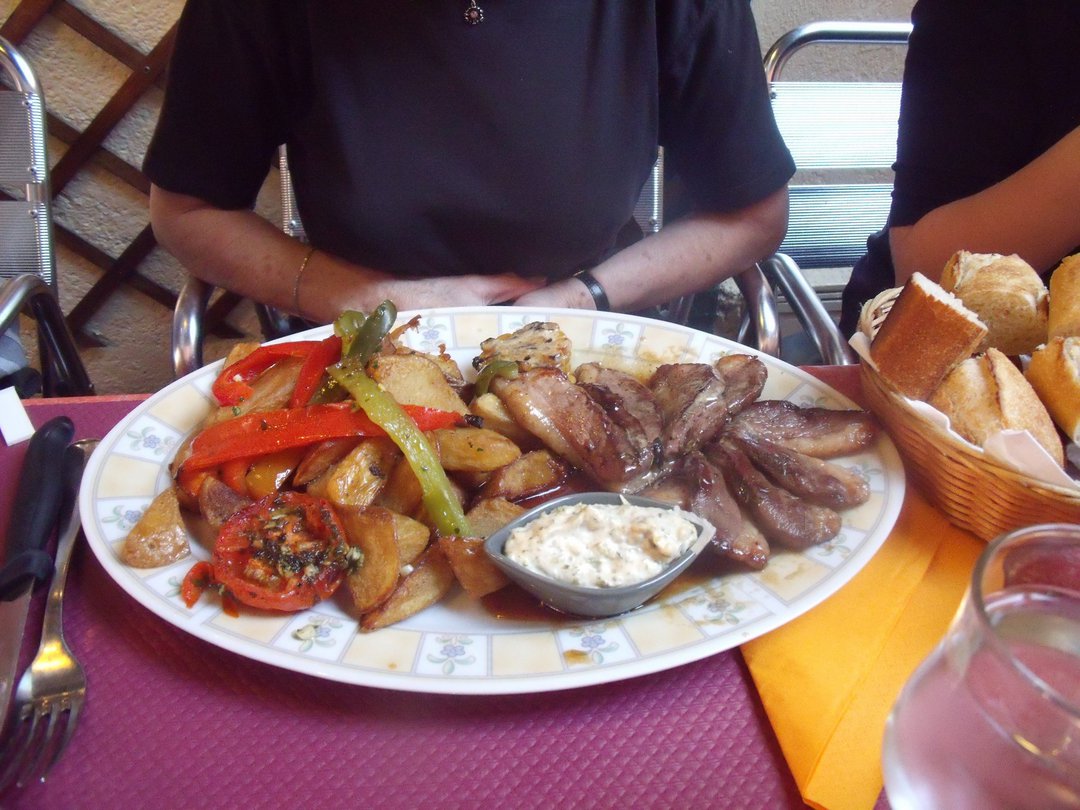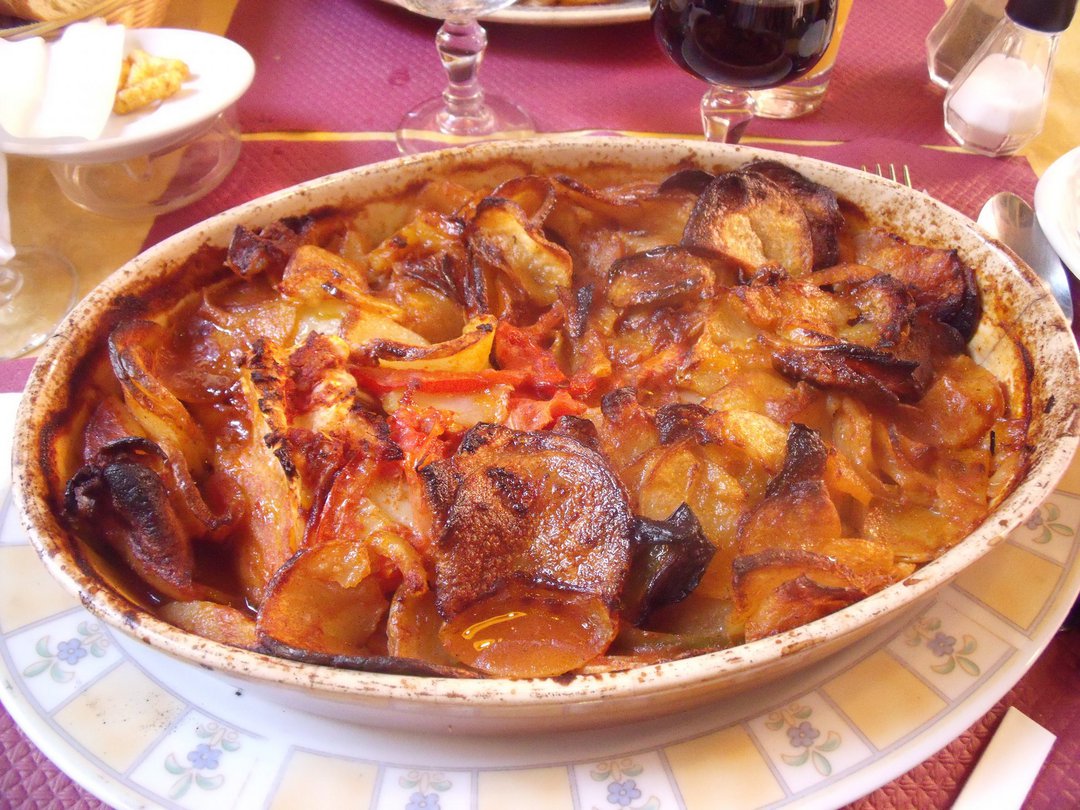 Gratin of Baccalau - for one! And a carafe of Portuguese Vinho Verde wine is a perfect finish to a Portuguese meal!. If we have a favourite restaurant in Nice, this is one we would certainly count.