Maison du Midi, Lorgues
Jette Charlotte & Bent Ivan Møller http://www.maisondumidi.eu/ I have often walked past this charming bed and breakfast in the old town of Lorgues, and never known it existed. That is part of its charm. When you ring the bell of the massive, old wooden door in the middle of an old stone frontage of a town house, there is no indication of what might lie behind. From the bright sunshine of the street into a large cool hallway with a magnificent sweeping staircase, you are instantly transferred into another world - that of the town palace of the Provençal Comte de Rasque, built around 1640. The house has been decorated with Provencal style, and guests for lunch walk through the house, past the dining room and living room to a sheltered courtyard for lunch out on the terrace.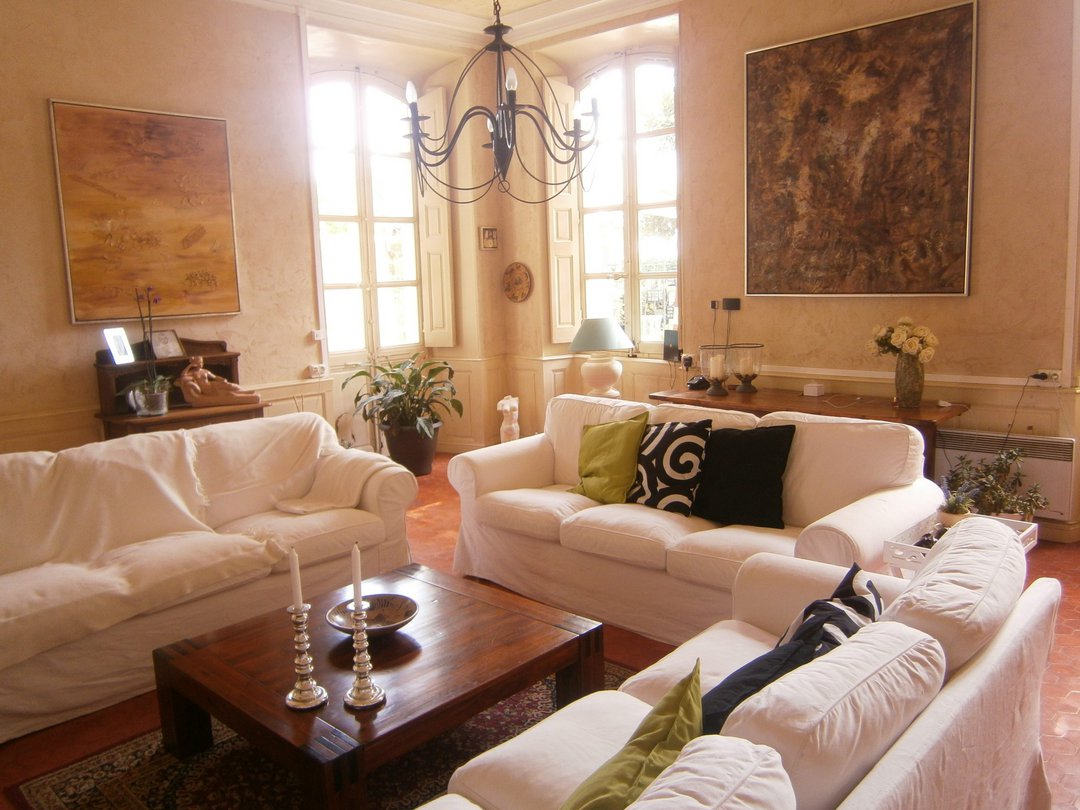 Maison du Midi - Living Room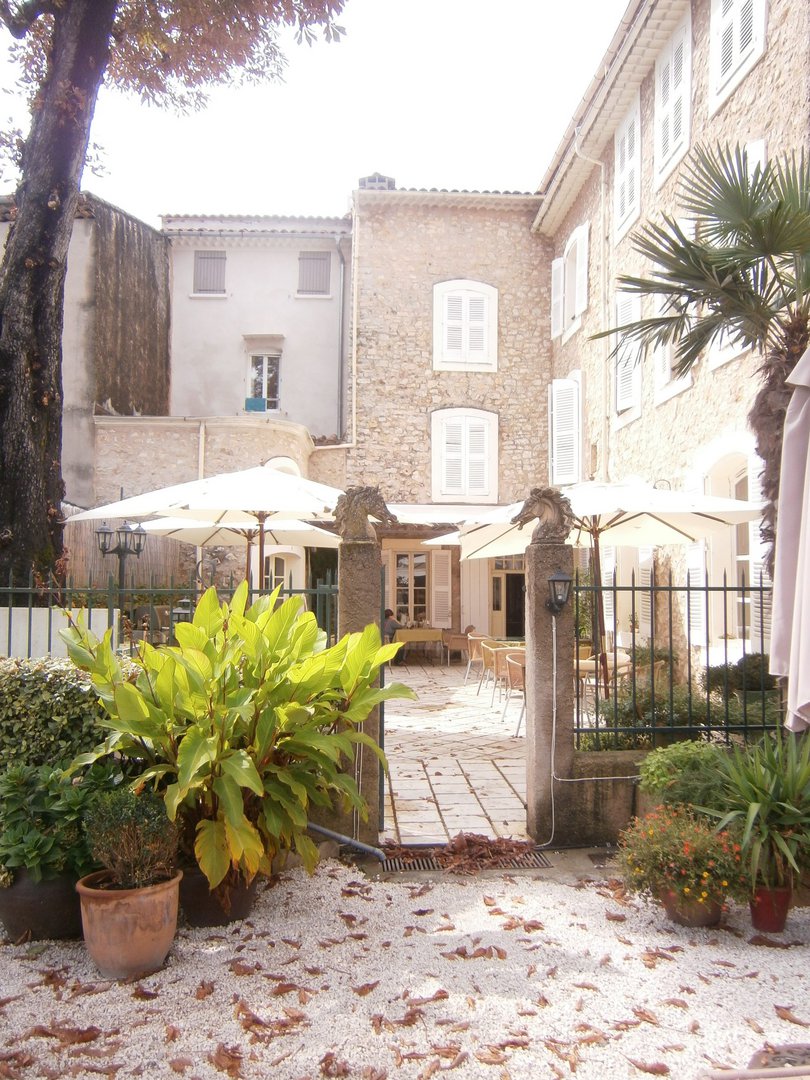 Looking from the garden to courtyard and house On the far side of the courtyard there lies a small garden and swimming pool. So, you could be forgiven for thinking you had entered the world of real old Provence - but not so. The bed and breakfast is all part of a magnificent restoration carried out by a Danish couple, with an eye for quality. Lunch was good, not Danish, not Provençal - but excellent quality ingredients, unfussy, generous and all homemade - which currently in France is something worth proclaiming - and completely at ease with our usual complicated allergy requirements. A fresh salad of melon and Parma ham - not a dry slice with curl of ham - but fresh and juicy, newly cut with folds of wafer thin ham, on a bed of salad, started the meal, followed by a succulent steak and tomato salad, and finished with large scoops of homemade ice-cream - served to remind us that even if this was not the most imaginative of fusion or technical cuisine - a simple, beautifully prepared meal is becoming a much appreciated rarity. The stylish décor and good food make this a beautiful setting for a weddings and parties.