The Rosés of Serbia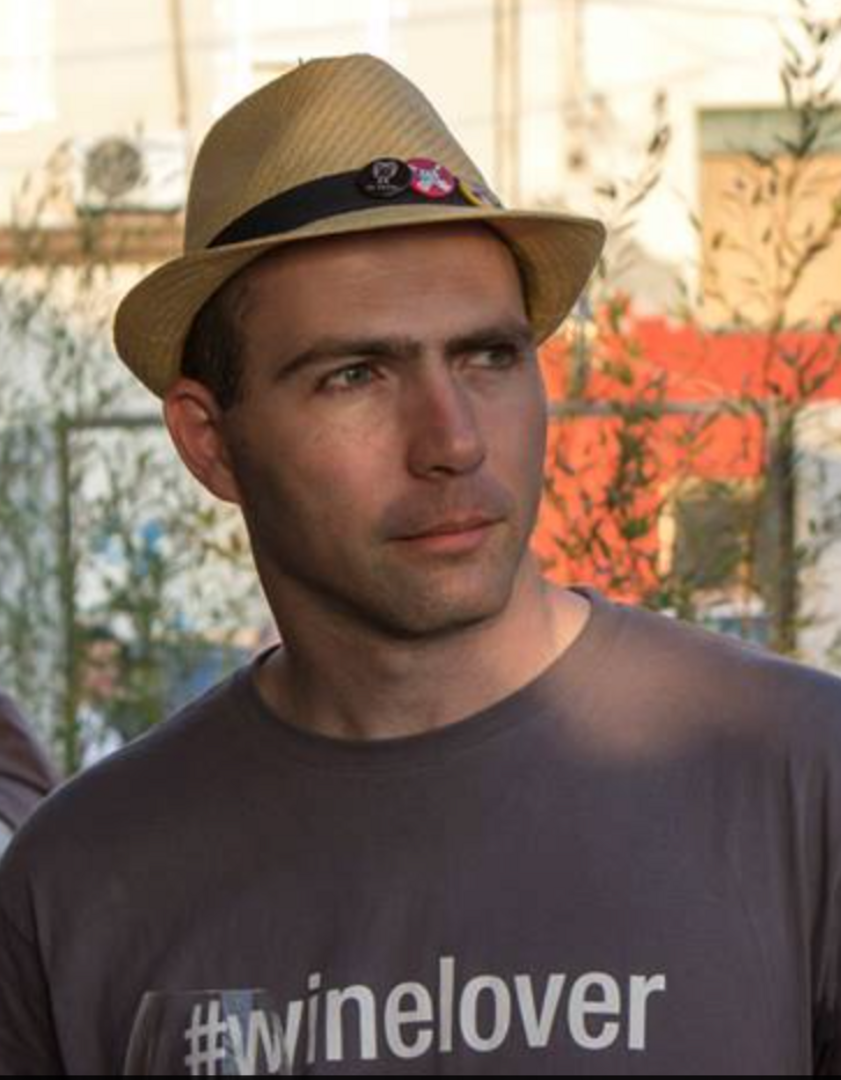 Tomislav Ivanovic With the world's top men's tennis player Novak Djokovic in the news in June announcing that he was buying a vineyard in his native Serbia, it seemed an appropriate time to consider Serbian rosés. I asked Serbian wine expert Tomislav Ivanovic, of Vinopedia, to describe the rosés made in Serbia and include some of the best examples. Tomislav is: Author and editor-in-chief of website www.vinopedia.rs. Winner of Millesima Blog Award 2016. Wine writer and contributor to several wine magazines. Juror in national and international wine events (including Concours Mondial de Bruxelles). Focused on wines from Serbia and the Balkans. 
Rosé wines from Serbia
Serbian folk poetry shows that the ancestors of today's Serbs were avid wine lovers. The turbulent history of Serbia nestled at the periphery of great empires where the West meets the East, resulting in an extensive collection of Serbian epic poetry. No wonder that medieval Serbian knights and warriors quenched their thirst with red wine rather than rosé. From their perspective, drinking elegant rosé with delicate aromas from a chalice did not match the image of a brave warrior, hero, defender against Turkish conquerors. Travel writers who recorded their journeys across the Balkans in the Middle Ages, and local ampelographers in the eighteenth and nineteenth centuries, revealed that the Serbian population also consumed darker coloured rosé wine called Ružica (pronounced: roo-zhi-tza), resembling clairet wine.
Recent History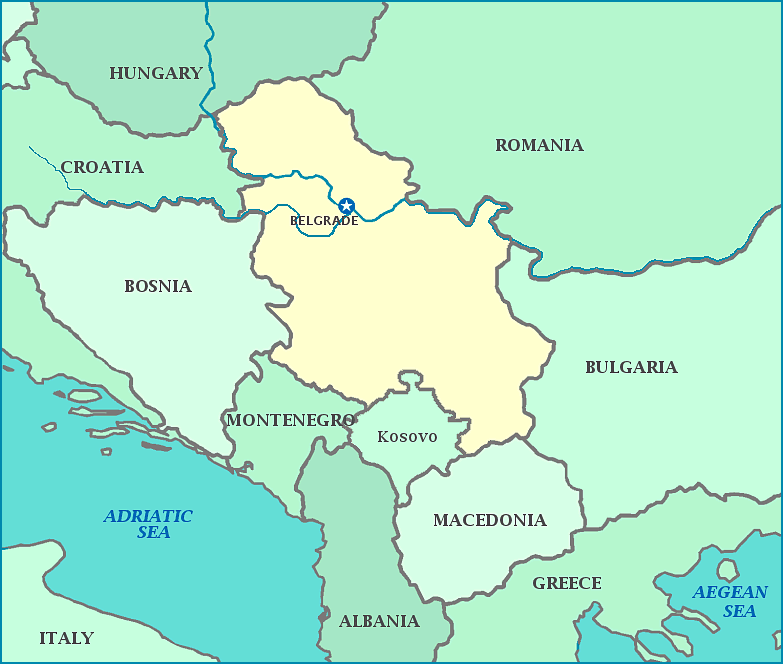 Map of Serbia and surrounding countries (Kosovo territory is regarded in accordance with UN declaration 1244) Serbia, and other countries created after the breakup of former Yugoslavia, are slowly, but surely, returning to the European wine scene. During the 20th century, Serbia went through a long period of turbulent changes. As part of Yugoslavia (which used to be the fifth biggest wine producer in the world), Serbia's wine industry felt snug, accounting for a third of Yugoslavia's wine production. Then the hard times followed and during the 1990s Serbia lagged behind other countries in the region due to political problems. Investment in vineyards and technology, as well as efforts made by local winemakers over the last decade, have resulted in bringing quality of Serbian wines to levels comparable with its peers in the region. Today, 25,000 hectares of vineyards in Serbia are used for commercial production, with an additional 9,000 hectares of old, neglected vineyards and plots used for family needs.
Geography and Varieties
Serbia's advantage is its geographic location. Its territory spreads north-to-south, following the valleys of major rivers such as the Danube and the Morava. Consequently, grape varieties in Serbian vineyards ranges from those commonly found in Central Europe (Frankovka (Blaufränkisch), Portugieser, Kadarka, Pinot Noir) which are typical in North Serbia (the Pannonian Plain) to those which require more Mediterranean sunshine, such as Vranac, Prokupac and Marselan commonly found in the hills and mountains of Central and South Serbia. This diversity gives consumers a large selection of rosé wines to choose from.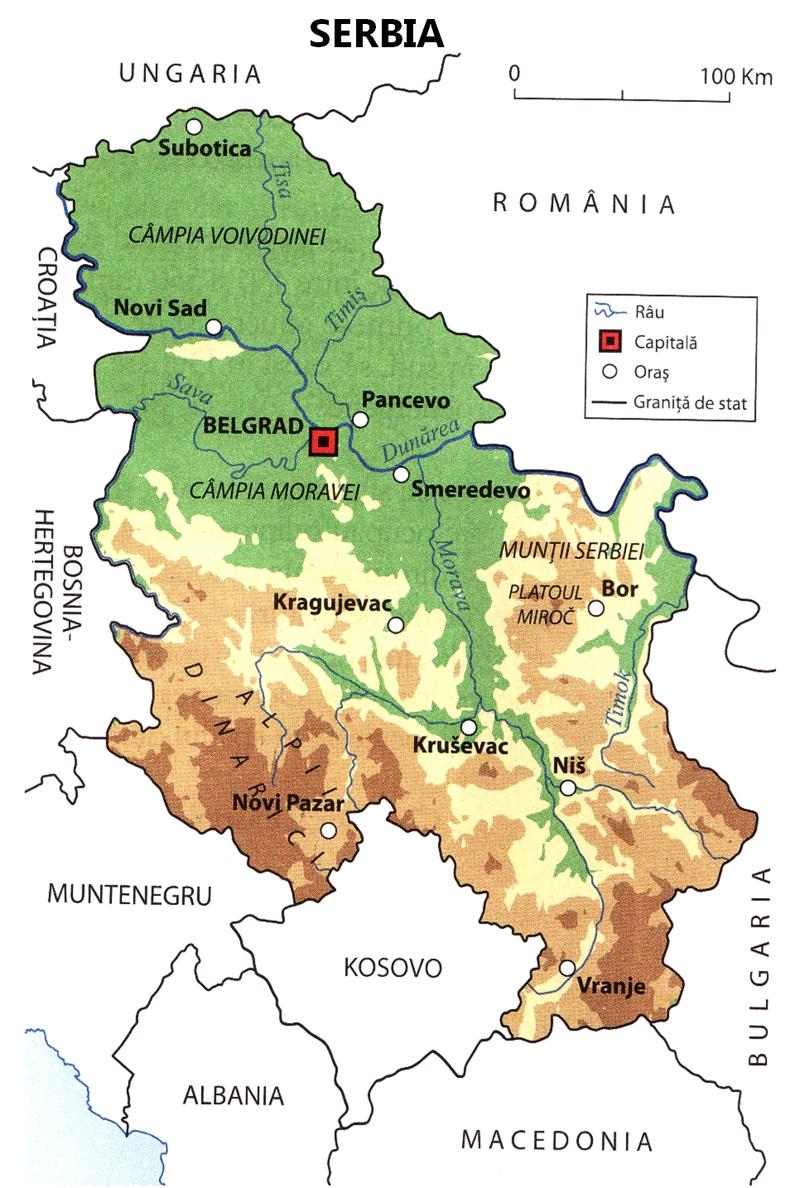 Relief map of Serbia
I have put rosé wines from Serbia into 5 categories:
Ružica
Šiler (Schiller)
Muscat of Hamburg
Off-dry rosé
Dry rosé
Ružica
So, darker coloured rosé made from Prokupac grapes mixed with other local grape varieties is a part of tradition. The local wine regulations for Ružica, stipulate that at least 50% of grapes should be Prokupac. The remaining varieties in the blend can be both local and international. The image of traditional Ružica wine was somewhat marred during the Socialist period of former Yugoslavia. Large industrial wineries continued production of Ružica, with little effort to produce anything more than a good spritzer wine. The most famous label from that period used to be Jagodinska Ružica made by Navip (which went bankrupt during post-Socialist times).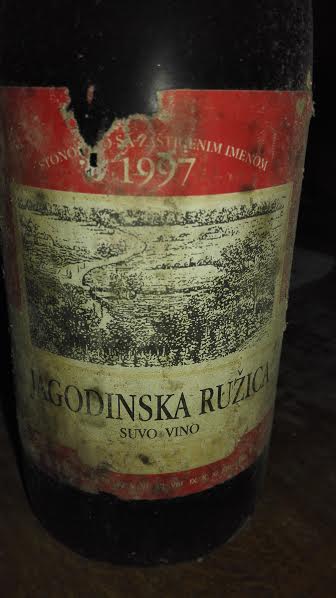 An old bottle of Jagodinska Ružica wine Today, the finest examples of Ružica wines come from Central and South Serbia. The historic region of Župa (Tri Morave) represents the most notable area where Ružica is produced nowadays, primarily owing to the fact that Prokupac is the main grape variety found in vineyards there. Petite Rosé 2015, Ivanović Winery, Župa, Tri Morave, Central Serbia (60% Prokupac, 30% Cabernet Sauvignon, 10% Merlot) Intense colour, typical of Ružica wine. The nose characterized by lush aromas of raspberry, strawberry, hints of dark cherry. Full-bodied, intense fruity flavours. Rujno 2015, Spasić Winery, Župa, Tri Morave, Central Serbia (100% Prokupac) Great example of Ružica from Župa. Aromas of dark cherry, redcurrants, spicy notes. Some leafy notes, mild tannin hints.
Šiler (Schiller)
North Serbia, on the other hand, was largely influenced by German settlers who moved southwards to Banat during the Austro-Hungarian Empire. They brought the tradition of Šiler (Schiller) wine. Šiler was a light wine for everyday consumption, not intended for commercial use. Black and white grapes were mixed together, although the predominant varieties were Skadarka (Kadarka) and Portugieser, with a short maceration. Even nowadays, Šiler in North Serbia is considered a separate category of wine. Thus, no wonder that local wine competitions in North Serbia often distinguish between categories of rosé wines and šiler wine. [Editor's note: See the post on schillers and rosés from Central Europe from last year.]
Muscat of Hamburg Rosés
Another type of rosé which gained popularity in the nineteenth and twentieth century, similar to other countries of Eastern Europe, was Muscat of Hamburg (Black Muscat). Wineries continue making wine from this variety, usually with some residual sugar which complements the muscat aromas and appeals to the young generation. Rosé made from Muscat of Hamburg can be found in virtually all wine regions of Serbia. Muscat of Hamburg wines from southern areas of Serbia or those found at lower altitudes may lack freshness and acidity. Paired with some residual sugar, it results in aromatic, yet uninviting, dull wines. The best examples of Muscat of Hamburg wines can be discovered on the rolling hills of Central Serbia, where the temperature difference between night and day and vineyards planted on hill slopes result in lovely acidity that counterbalances the wines' sweetness. Barbara 2015, Aleksić Winery, Vranje, South Serbia (85% Muscat Hamburg, 15% Cabernet Sauvignon) Delicate floral aromas, rose petals on the nose paired with strawberry, redcurrant and blood orange notes. Some residual sugar perfectly balanced with vibrant acidity. Pagan 2015, Tri Medje i Oblak, Srem, North Serbia (100% Muscat Hamburg) New winery established this year(2015-6), with enough daring to challenge the common style of Muscat of Hamburg wine and offer as an alternative pale pink dry rosé. Only 30 minutes' maceration. Instead of varietal notes of rose petals, Muscat, Turkish delight, the prevailing aromas in this wine are redcurrants, cherry, red berries accompanied with leafy acidity and blood orange notes. Euforija 2015, Aleksandrović Winery, Šumadija, Central Serbia (100% Muscat Hamburg) Ruby-coloured semi-sweet wine with orange reflection. Sweet aromas of candied fruit combined with floral notes. Straightforward wine. Easy to understand and easy to drink. Varijanta 2015, Aleksandrović Winery, Šumadija, Central Serbia (100% Muscat Hamburg) Ruby-coloured semi-dry wine. Lush aromas of wild strawberry, raspberry, rose petals, sweet spice. Joyful.
Contemporary Rosé styles
If we speak about the contemporary Serbian wine scene, which has gained momentum since 2000, there are two dominant styles: off-dry rosé with accentuated fruitiness and bone-dry pale pink wine. Taking into account the popularity of rosé, some wineries even choose to produce both versions.
Off-dry Rosés
Off-dry rosé varies in colour from ruby-pink to pale pink. The wineries are switching more and more to pale pink off-dry rosé in order to address consumers' preference for pale-coloured wine. Nemir 2015, Despotika Winery, Šumadija, Central Serbia (100% Cabernet Sauvignon) Distinct fruitiness, ripe aromas of strawberry, raspberry, moderate acidity, sweetness contributes to wine's body, ruby-red colour. I dare call this wine a crowd pleaser. Tri Roze Koze Narandžaste 2015, Erdevik 1826, Srem, North Serbia (50% Merlot, 30% Syrah, 20% Cabernet Sauvignon ) Smooth, delicate wine, aromas of raspberry, strawberry, spicy finish, pale pink colour with orange reflections. Lovely acidity. Charming.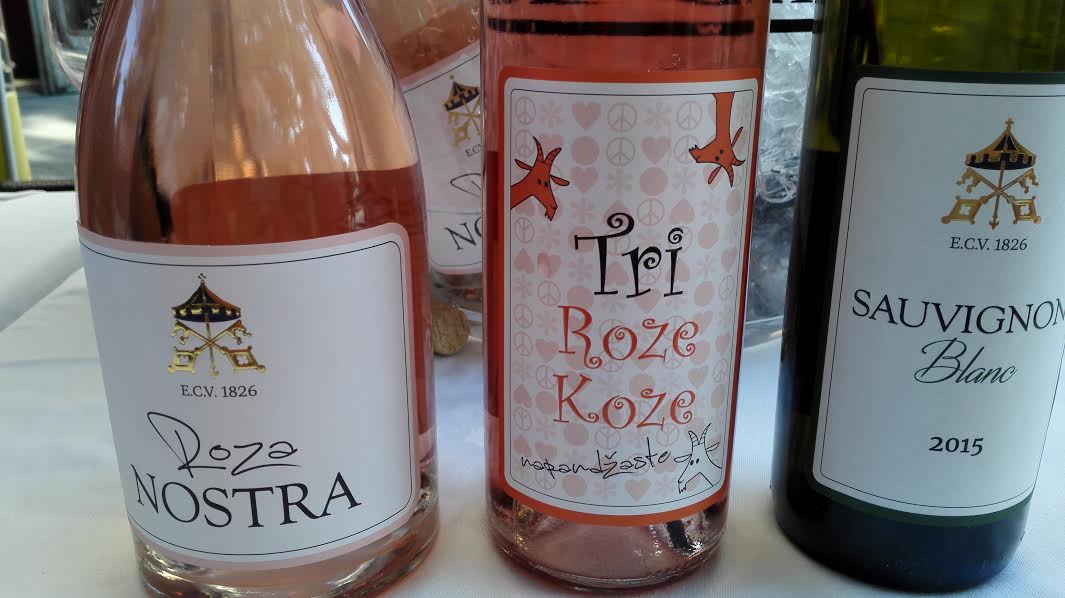 Roze Nostra and Tri Roze Koze Zvonko Bogdan Rosé 2015, Zvonko Bogdan Winery, Subotica, North Serbia (50% Merlot, 30% Cabernet Franc, 20% Frankovka (Blaufrankisch) ) Semi-sweet wine that has significantly contributed to rise of rosé wine popularity in Serbia. Sweetness is balanced with fine acidity. Spicy notes of Cabernet Franc and Frankovka add complexity to otherwise lush fruity wine. Stari Hrast Rosé 2015, Stari Hrast, Šumadija, Central Serbia (100% Cabernet Sauvignon) Fruity character, lots of strawberry, raspberry, blueberry aromas, accompanied with leafy trail and spicy traces in the finish. Arsenijević Rosé 2015, Arsenijević Winery, Šumadija, Central Serbia (100% Cabernet Sauvignon) Soft impression, wine with attractive fruity aromas of ripe cherry, dark cherry, red fruit, pomegranate. Well-balanced wine.
5. Dry Rosés
Modern-style Serbian bone-dry rosé wines tend to be pale coloured, ranging from salmon pink, onion skin to mandarin pink or any other shade commonly associated with rosé from Provence. Roza Nostra 2015, Erdevik 1826, Srem, North Serbia (90% Merlot, 10% Cabernet Sauvignon ) Pale pink wine, very delicate and elegant, the nose is floral, grapefruit, orange, tangerine, hints of red berries, pang of freshness in the mouth. Frajla 2015, Mačkov Podrum, Srem, North Serbia (50% Portugieser, 50% Pinot Noir) Cherry, floral notes, orange blossom, tangerine, gentle, sophisticated wine. Persistent acidity, well balanced, acts as wine's backbone. Zvonko Bogdan Rosé Sec 2015, Zvonko Bogdan Winery, Subotica, North Serbia (100% Merlot) Delicate pink colour, medium-bodied wine, fresh vibrant acidity, cherry, raspberry, strawberry, redcurrants, rose petals. Excellent balance. Trijumf Rosé 2015, Aleksandrović Winery, Šumadija, Central Serbia (70% Cabernet Franc, 30% Cabernet Sauvignon) Harmonious, elegant wine, red fruit and spicy undertones on the nose, freshness of grapefruit. On the palate, refreshing impression, long finish dominated by red fruit flavours. Finesa Rosé 2015, Aleksandrović Winery, Šumadija, Central Serbia (25% Cabernet Sauvignon, 25% Merlot, 25% Cabernet Franc, 25% Pinot Noir) Very complex wine, aromas opening in layers. Spicy and leafy herbal notes, strawberry, redcurrants, red grapefruit. Nice acidity and distinct minerality give this wine recognizable character. Long, intense finish. Certainly a wine that deserves the title of structural gastronomic rosé.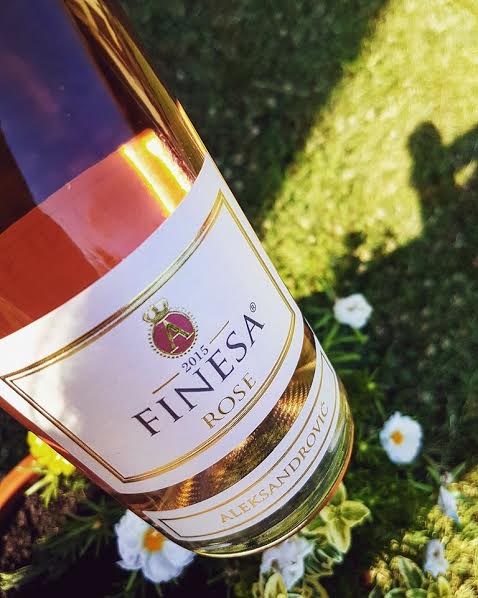 Finesa Urban Rosé 2015, Deurić Winery, Srem, North Serbia (100% Pinot Noir) Salmon pink colour, complex aromas on the nose, prevailingly redcurrants, pomegranate, blood orange, hints of leafy notes. Pleasant rounded impression in the mouth, a touch of vanilla and sweet spice in the finish, zesty acidity. Vinum Rosé 2015, Vinum Winery, Srem, North Serbia (100% Frankovka (Blaufränkisch)) Cherry, hibiscus flower, rosehip, strawberry, raspberry. Plentiful fruitiness in the mouth. Freshness and long finish. Doja Rosé 2015, Doja Winery, Toplica, South Serbia (100% Prokupac) Instead of traditional Ružica, Doja Winery decided to make pale pink wine following the contemporary trends on the Serbian market. Aromas of redcurrants, red fruit, cherry, strawberry, floral hints. Medium-bodied wine, well-balanced. Rosetto 2015, Kovačević, Srem, North Serbia (100% Cabernet Sauvignon) Aromas of cherry, strawberry, pomegranate. The wine follows the same impression on the palate. Medium-bodied wine. Xoma Zero 2015, Cilić, Tri Morave, Central Serbia (100% Merlot) Darker coloured rosé, complex aromas on the nose, lush tones of red fruit, very pleasant impression. The wine has rounded mouthfeel, succulent strawberry and raspberry. Fine acidity and a whiff of dryness in the finish. Dušica 2015, Matalj Winery, Negotin, East Serbia (50% Merlot, 25% Cabernet Sauvignon, 25% Gamay) Fruit bomb in the glass. Juicy strawberry, raspberry, vivid acidity.
---
In terms of price, the majority of Serbian rosés cost between 5 to 10 EUR on the shelf. There is high degree of seasonality in rosé consumption. Whites and rosés are popular in the summer, whilst the reds are believed to be better suited for the winter period. It is also worth noting that the Serbian market is still unprepared to embrace screw caps. Only a couple of wineries use screw cap for rosé wines (Zvonko Bogdan Winery, Radovanović Winery and Brindza Winery). Trivanović Winery bought a screw capping machine a few years ago, but when they found that their sales declined, they reverted to cork closures.