Valenci Negre, a unicorn vin gris
I first met Alvaro at the Big Fortified Tasting (BFT) in the spring of 2018. I had just published my book on rosé and was looking for pink port (there were only two at the show) so I then had plenty of time to look round the other stands. Alvaro was swamped by enthusiastic tasters on the Alvear stand, but we still managed to taste and chat a little.
Fast forward to WineParis in February 2020. After three days of masterclasses I was finally free to walk around the fair at the end of the show. My son, Ben Bernheim, was on a quest to find sweet wine. He had tasted through the fortified wines of Banyuls and Maury and I met up with him to taste some TbA on the Wines of Germany stand. As the fair was closing up, we came to the Alvear stand and, (scarily) Alvaro remembered me.
He started pouring his amazing glasses of vintage PX – glassfuls of intense raisined sugar. He then said – I have a rosé which might interest you. I will send a bottle when it is ready. To be honest – I did not pay much attention. A lot of people tell me they have an interesting rosé.
A few weeks ago, Alvaro messaged me to tell me about his interesting rosé. His opening lines were:
"So, I started a project last year recovering ancient Phoenician vines and vineyards by the coast of Alicante by a salt lagoon, and we came across this variety named Valenci Negre, from which we have made a rosé like a vin gris. It's nothing refined and polished (also no sulphites and low intervention in anphora), but you being a rosé specialist I thought you might be interested to try."
With an introduction like that, I said yes straight away!
The Valenci Negre has been known for years and it used to be accepted within the Valencia and Alicante DOs but in the 1970s it was less valued by the cooperatives and was taken off the list of permitted varieties. Valenci Negre is quite difficult. It is late ripening variety, prone to disease, with a very thin, pale skin. It struggles to balance sugar and acidity, with acidity tending to drop dramatically by the end of the ripening season when the sugars start to concentrate.
Most vineyards were grubbed up, but vineyards which remained in the newly created National Park de la Mata were protected. Alvaro and friends created the Sopla Levante project (@sopla_levante) and were looking for something unique as the whole project aims to bring back not only traditional varieties but also traditional methods and taste profiles. They were working with a local, hugely respected grower, and he agreed to sell his Monastrell to them. These grapes grew high up in the mountains at around 700m with a northerly exposure.
One day while walking around the vineyard, they asked him about the tiny (0.5ha) vineyard terraced just above. The winemaker was dismissive "nah, that's just Valenci Negre, for food. No acidity"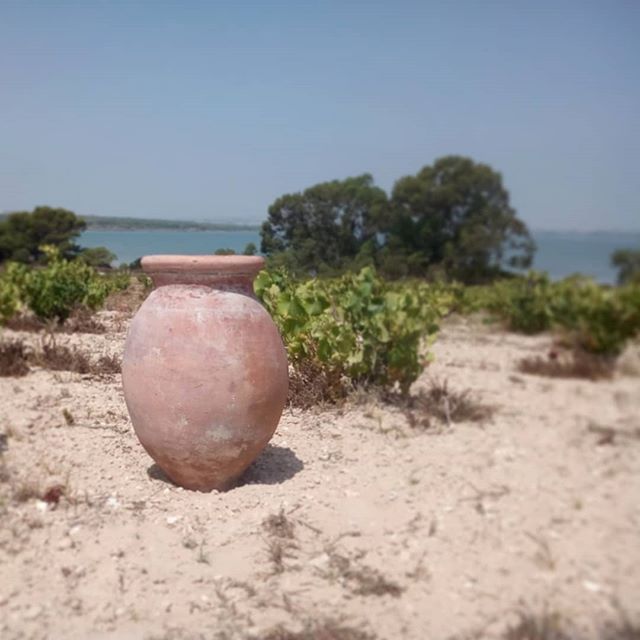 This patch had 90 year old vines with a healthy, but low yield. They decided to make a varietal wine and because the grape has a delicate pink tinge, it made a vin gris style. They decided to make it in an historical, natural style, fermenting in unglazed traditional "tinaja" (amphora) from the centre of Spain/ The wine is unfiltered. When the owner of the vineyard first tasted the wine, he smiled and said he had not tasted a wine like that since he was 20 years old.
"We went crazy. There are weird patches of Valenci here and there in the region, but they were left for harvesters to eat while working, only another group of guys are actually vinifying it"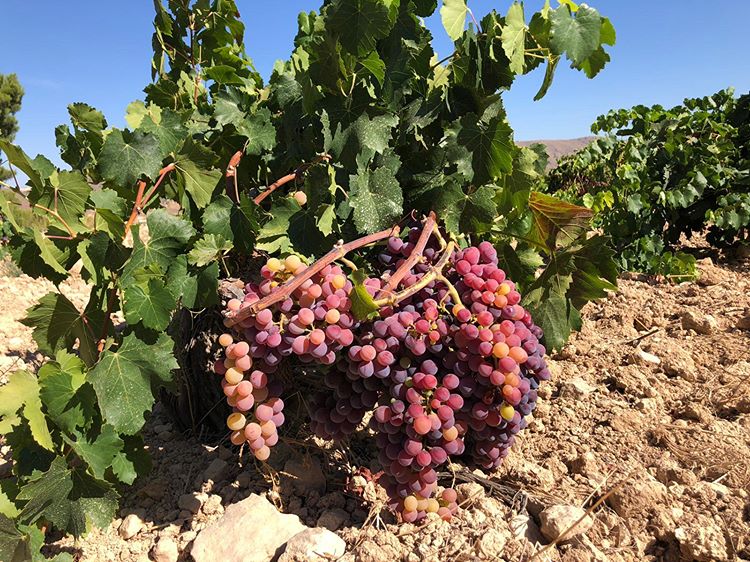 I tried La Molineta over the course of an afternoon, at first at a normal rosé temperature, decanted and finally, just before we went live on Instagram, room temperature. At first the wine was very closed, but as it opened out, it became more and more interesting. High altitude and northerly exposure had given the wine a vibrant acidity and maybe sea winds added that final note of salinity. I was surprised at the floral notes which emerged – almost a touch of muscat aromatics, with orange blossom and hints of orange peel.
Only 300 bottles were made and the 2019 is already sold out. Sadly, it is impossible to increase production, so this is a rarity.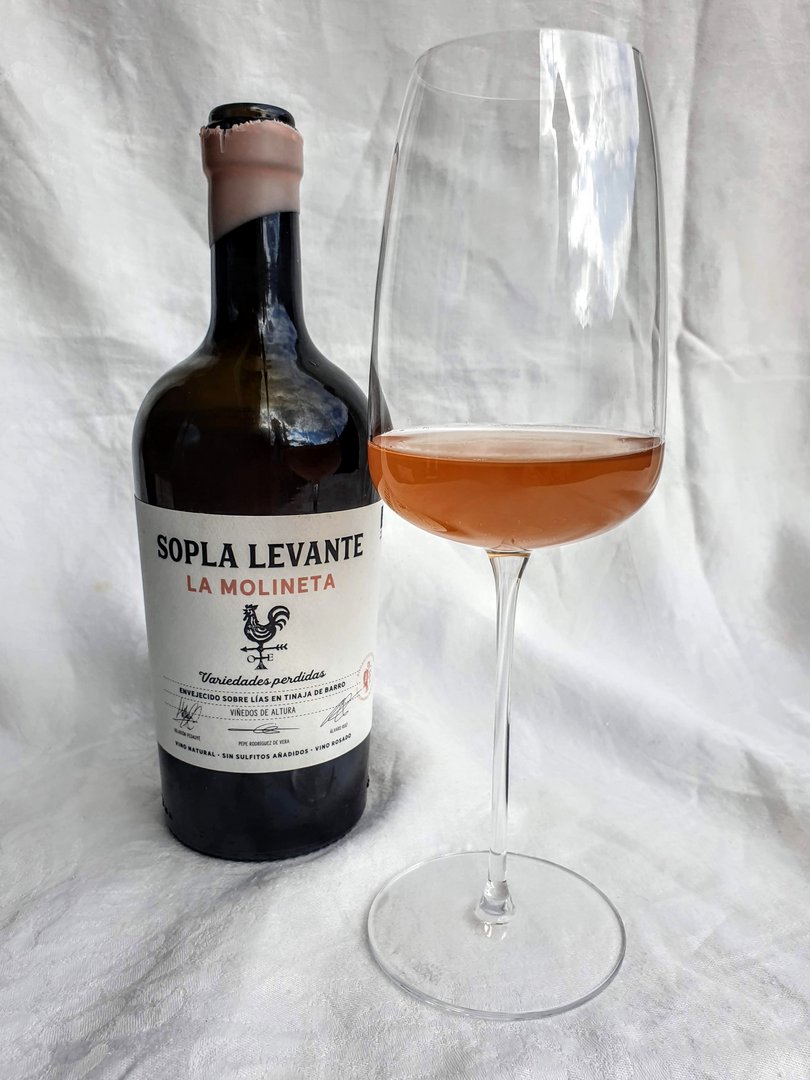 To find out more, watch the Instagram live chat we had here.
Alicante seems to be an area where things are happening. Look out for Colin Harkness's radio and articles coming up on the region.