What is the difference between a rosé and a blanc de noir or light red?
What is the difference between a rosé and a blanc de noir or even a light red and more generally - when is a rosé not a rosé?
My next rosé article for Decanter will be on dark, unusual and fuller-bodied rosés. The last flight of wines was a stunning selection of Cerasuolos and an eclectic selection from across France, Spain and Uruguay. A clear favourite emerged, with juicy red fruit and supple, velvety tannins. Very much a light red in style, but equally unmissably a refreshing rosé. And yet, in very small letters on the back label were the dreaded words, "VIN ROUGE".
Everyone knows what wines are red or white, so it ought to be very simple to draw a neat line under "what is a rosé", but it is in fact far from simple, as a rosé can be a rosé, a blanc-de-noir, or even a red.
I'll start by stating our go-to definition of what makes a rosé a rosé, and then proceed to give plenty of examples as to why it doesn't work all the time, not even in rosé's Provencal heartland.
A rosé is a wine made from a blend including red grapes that do not finish fermenting on their skins.
This may seem like a wide definition - but that is only because rosé is such a diverse and wide-reaching category.
Blancs de noirs are the most obvious "not-a-rosé-but..." wines, as they are extremely widespread and extremely well thought of, nowhere more so than Champagne. Are these wines rosés? By our own defintion, they most certainly are, but do they have a rosé style?
Is this a distinction of style or of winemaking? Is a blanc-de-noir simply any old champagne that is made solely of black grapes and with minimal skin contact, or does it signify the winemaker's desire to make a wine with less red fruit than a rosé would supposedly warrant?
https://trinkmag.com/articles/blanc-de-noir-in-praise-of-b-sides
Going one step further, blancs de noir are actually closer to my definition of a rosé than the rosés of Champagne themselves. Blancs de noir are indeed a blend including red grapes that do not finish fermenting on the skins. Rosé champagne, on the other hand, includes in the blend red grapes that have finished fermenting on the skins!
Here are tasting notes for two wines by the same Champagne producer, both using very similar grapes, and yet very clearly in two very different styles.
Paul Louis Martin Rosé NV
Beautiful cherry pink, real explosion of red fruit as soon as the cork is popped. Intense cranberries, gentle redcurrants. Hint of cassis, ribena, touch of cinnamon and nutmeg towards the finish. This isn't a sparkling Provence rosé, it's a pink champagne with beautifully ripe cool climate red fruit. Cinnamon intensifies as it opens up really rather gorgeously. Delicate, elegant. Blood orange. Would go with food too - duck a l'orange or toasted brioche with foie gras and dried cranberries, but it's rather delicious just on its own.
Paul Louis Martin Blanc de Noirs Brut NV
Bready, brioche, with a stark chalky minerality. Dried apricots and ripe white stone fruit as it opens up. A touch of garrigue honey. The contrast between honeyed brioche and chalky, minerality continues on the palate, quite starkly at first but softening towards the finish. A touch of grapefruit citrus bitterness. Acidity really well balanced and does a fantastic job emphasising the beautiful contrasting notes here. Nice immediately after opening, fantastic after warming to room temperature and breathing.
Champagnes aren't the only 'rosés' to be made as blancs de noirs. In an ever-increasingly desperate attempt to make the palest rosé [im]possible, winemakers have circled back and are making white wines. Unlike for Champagne, where the price difference between white and rosé is growing to ludicrous levels, rosé commands a far lower price and prestige point than equivalent whites - and so selling an ultra-pale rosé as a blanc-de-noir can make commercial sense.
rosé Champagne costing 46% more on average than its white equivalent
Curiously, most of the examples I know of are from two very underrated wine regions - China and the Languedoc. Famously, Changyu Moser make a 'white' Cabernet, which if the rumours are to be believed is just an underwhelming outlet for over-filtered under-ripe grapes. It is also not to be confused with Cabernet Blanc, a hybrid variety that has nothing to do with Cabernet.
More interestingly, many Languedoc producers label their premium rosés as 'blanc de noir' to overcome perceived price discrimination. A good example is Domaine Augustin in Collioure, who make a 100% Grenache 'Blanc de Noir', which as a white is maybe a little forgettable, but as a rosé is perhaps Roussillon's most expensive, not to mention its only one in a dark bottle. In a truly blind tasting, I'm not sure it's evidently either a rosé or a white wine...
Domaine Augustin Blanc de Noir 2020
Buttery pastry and apple tart aromas spilling over on to the palate. Shortcrust pastry - just intensely buttery with hints of tarte tatin. Balanced by long fresh acidity. Creamy, buttery, lactic. Touch of coconut. Creamy coconut continues on palate with oak providing some grip. Crisp acidity and an interesting cacophony of overripe apples confronted by creaminess and underripe apricots. Not sure what they were going for, but it's interesting. After opening up a bit, nice balance of richness and freshness.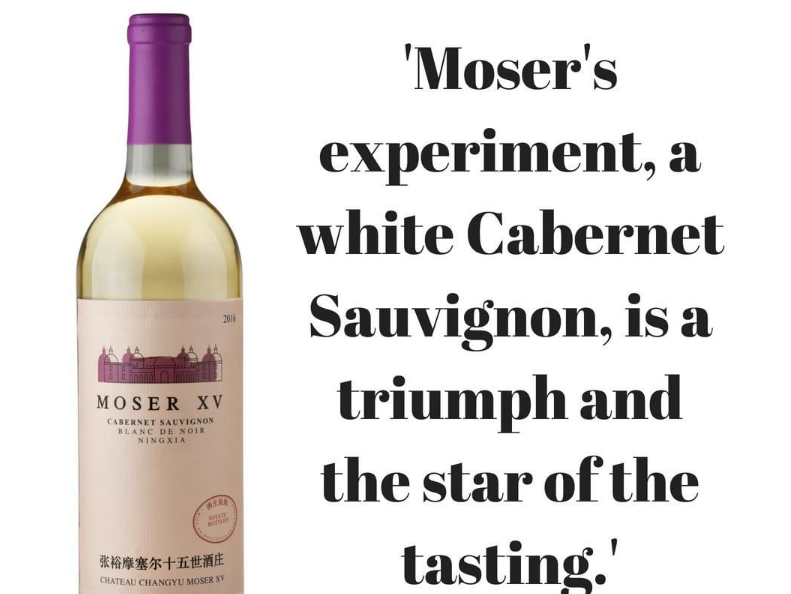 I often use the term "blanc de noir" to describe a rosé so pale it ought to be a white, but this is actually a horrible transgression on my part. Even if we were to declare all blancs de noirs to be rosés, not all rosés are blancs de noirs, and nowhere is this more the case than in two of the most famous rosé areas: Provence and Champagne (see above), where it is not unheard of to find rosés with 40 and 95% white grapes respectively in the blend. Unlike blancs de noirs, rosés are not all exclusively made from black grapes.
Nowhere more so than in Provence does one find outstanding rosés made with very high proportions of white grapes.
Bomont de Cormeil's rosé, from one of our favourite Provencal producers' Coteaux du Verdon estate, is just over 80% white grapes, a mix of Rolle and Viognier, with the remainder made up by Syrah. A stunning wine and a solid exception to the rule.
Bomont de Cormeil Rosé 2020
From Tom Bove (former owner of Miraval). Incredibly pale shell pink. Surprisingly restrained at first. Very creamy silky white peach and nuts. Really opens up with orange blossom water. As the wine opens in the glass, gentle red fruit steps in with floral and notes, developing mineral redcurrants. Enough ripe fruit to balance structure. As it warms up, lovely textural layers in fine balance with chalky acidity counterpointing the slightly bitter almond phenolics (which are more evident when cold.) Really lovely, but do not drink too chilled if you want the full glory. Highly Recommended.
At the other end of the spectrum, some rosés are actually red wines.
When we wrote Elizabeth Gabay's Buyer's Guide to the Rosés of Southern France, we were particularly intrigued by the Domaine de l'Odylée's Rosé d'Automne, which was unusually full-bodied and tannic. Upon calling the owner to discuss the winemaking, it turned out that the wine was a happy accident, and they had set upon making a light red, which turned out to be so light the Cotes du Rhone's AOP rules wouldn't allow it - but they would as a rosé.
By my own definition of a rosé, that is to say a wine made from at least some red grapes that do not finish fermentation on the skins, this wine's prolonged carbonic maceration made it arguably a red - but this definition would also exclude most rosé Champagnes while including most 'white' Champagnes, so clearly it has some exceptions.
The other extreme of bureaucratic hurdles to rosé classification is the Mas Foulaquier's Pierre de Rosette, an IGP Hérault Red. Except that it is made by direct press, no maceration and cool fermentation. In other words, a modern rosé. Except... it's made from Alicante Bouschet, a teinturier grape in part developed to make reds as dark as possible.
Rosé's history as a light red wine is nothing new - take Bordeaux's historic Clairet style, some of which is as dark as a Beaujolais, or many wines from Tavel. Many critics describe the Rhone appellation as red wine terroir that missed the memo, and there's no shortage of producers today who macerate the red grapes for a week or (exceptionally) ten days before pressing and continuing the fermentation - Domaine de l'Anglore most famously.
The winemaking techniques that set these wines apart are not limited to extended maceration - malolactic fermentation (supposedly unheard of for rosés), whole-bunch fermenting, and most importantly a rejection of the importance of colour.
Our last article on sweet pinks showed very clearly how wines that are not rosés in most peoples' minds are nonetheless legally declared as such to the douanes.
If you're reading this and are no closer to understanding the difference between a rosé, a light red, and a blanc de noir, then good. Rosé does not fit neatly into a well-defined box between red and white - it spans the entire spectrum between, and overlaps a fair bit with each of them. Is there a difference at all? Why does it even matter?