Rosés of Southern France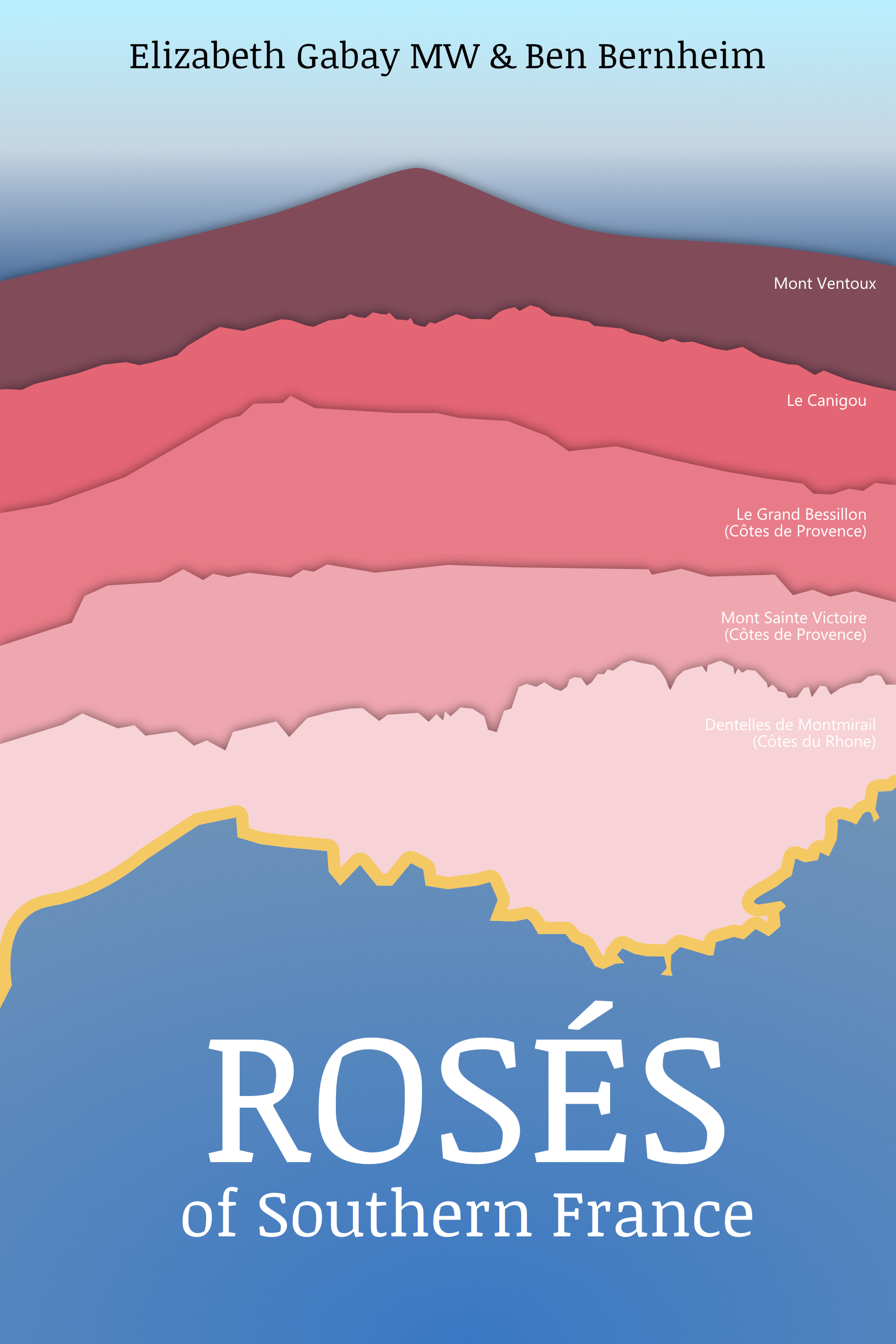 Rosés of Southern France is available on Amazon, and in French!
We love rosé. We love its diversity, its complexity, and the infinite combinations of terroir, grape variety, vintage variation and winemaking that we find around the world. Many people think we're crazy. They see rosé as a pale pink lightly alcoholic swimming pool tipple that somehow tastes better if you're wearing a bikini. That isn't what this book is about.
"This book is like opening the door of a room at home that you knew existed, but always kept closed. It is full of interesting gems that we did not know. I loved it and will surely dip into it again and again. I warmly recommend it."
Adam Montefiore
"An outstanding resource, highly readable and engaging."
Susan Manfull, Provencewinezine
"Provence and its pale pink wines define the Rosé category for many consumers, [and] I agree with Gabay that focusing on a pale shade of pink is a waste of time."
Mike Veseth, The Wine Economist
"Elizabeth Gabay and Ben Bernheim write persuasively in their splendid book regarding the influence of site on the rosés from Les Baux de Provence, and their observations also hold true for the reds and whites in my experience."
Michael Apstein, Wine Review Online
"Melodramatic as this may sound, it's hard to overestimate the courage and vision it takes for a serious wine professional to invest time, money and reputation in a book on rosé. [...] I read this book with a mounting sense of awe, respect and, believe it or not, excitement. Awe, because of the immense amount of work that has clearly gone into this book. Respect for Gabay's signature style: crisp, precise, clear-eyed and objective, but with just enough personal feeling to make it three-dimensional and pull the reader in. Excitement, because I believe that this is a ground-breaking, seminal work that is not just relevant to the south of France but should reverberate around the world. It's a wake-up call. It's a game-changer."
Tamlyn Currin, jancisrobinson.com